Greek Revival Design: Clean, Bold Luxury
Greek Chic: Update Your Home With Greek Revival Design
Published on June 14, 2022
While 2022 may be carrying us into the future, it seems that the year's biggest style trends are actually inspired by the past. Decorative touches that hark back to Ancient Greece are all over social media at the moment—from bookcase statues to prints of mythical figures. Also known as Hellenistic Revival, this trend embraces the cool marble tones and clean, straight lines of Classical architecture. The effect is simple yet elegant, and can transform your home into a sanctuary fit for the ancient gods and goddesses.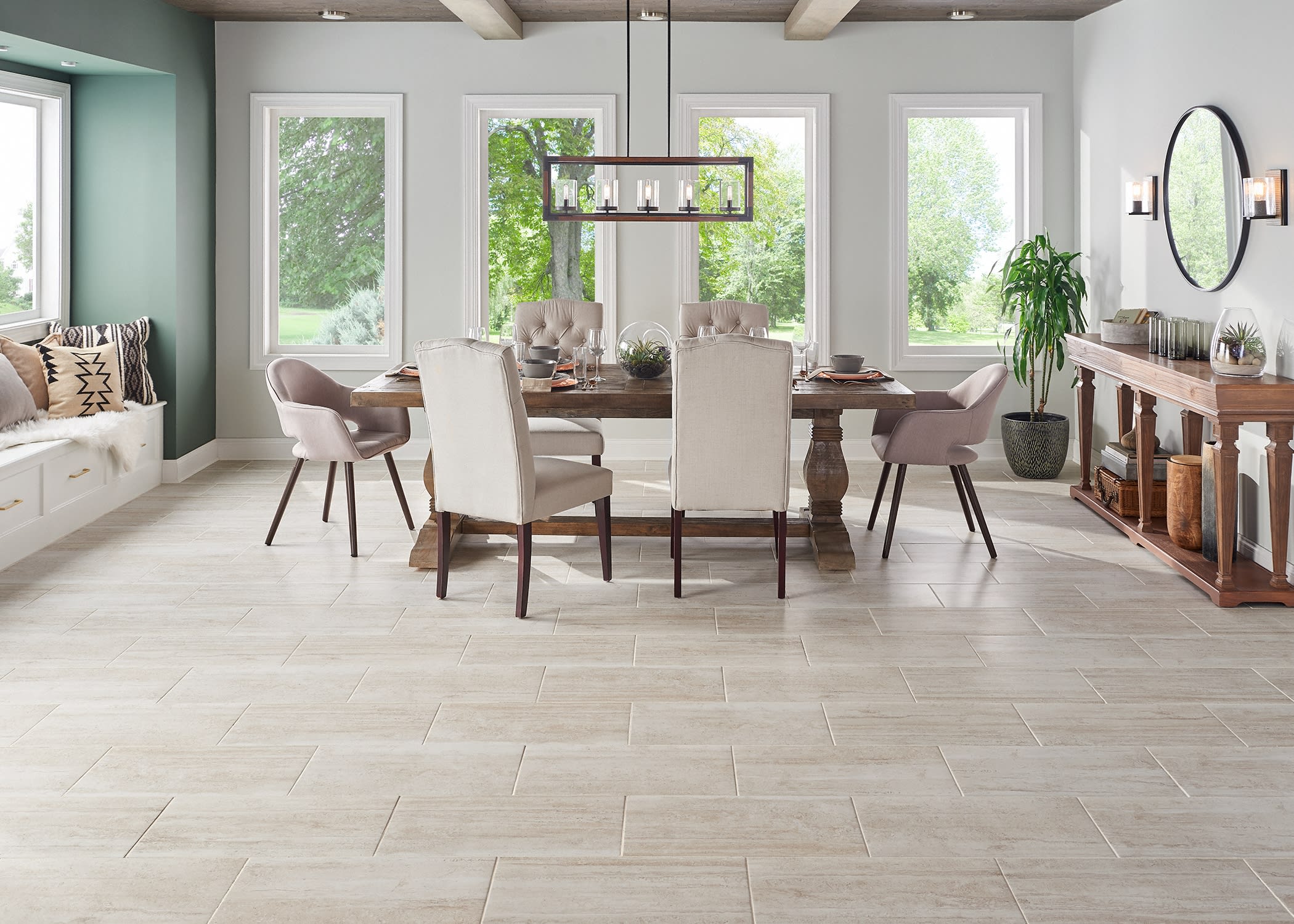 What Does Greek Revival Look Like?
Color Palette
The crisp white of sun-bleached marble and the deep blue of the Aegean Sea feature prominently in Hellenistic design. Think of the colors of the Greek flag, off-set with gold and black accents. For wall color in particular, it's best to go with whites or other neutral shades like gray. Of course you could achieve this with paint or wallpaper, but if you really want to go Greek, you could consider installing a marble-look tile on your walls. Alternatively, why not create a vibrant blue accent wall? It could make the perfect backdrop for a gleaming white sculpture.
Motifs
We recommend keeping patterns to a minimum to create that classical feeling of balance and harmony. However, if you want to introduce a decorative touch, look out for the Greek fret (or Greek key) design. This is the geometric pattern that's often used as a decorative border. You could also incorporate acanthus leaf patterns to echo the embellishments often found at the top of ancient Greek columns. Anything featuring the mythical gods and goddesses will also fit right in.
Decorative Objects and Furnishings
The key to Greek Revival is in the details. You'll want to lay the foundation for the look by choosing classic background colors that won't go out of date, and then building it up by adding decorative touches like vases, pedestals, or modern re-imaginings of ancient art. Classical looking statues and busts will add Hellenistic Revival elegance to any room. Corinthian columns are also a hallmark of this design, and you can incorporate them in the form of pedestals for plants and vases, or as side tables. Ceiling medallions and ornate molding will evoke the architecture of this era, and today you can find easy-to-install plaster options. Traditional furniture—from simple and refined to embellished and opulent—also complements this style.
Flooring That Matches Greek Revival
Design Marble is of course the ultimate in ancient elegance, but its luxury status has always been due to the fact that it's expensive and difficult to install. Fortunately, in the modern day, there are lots of more accessible ways of getting the same beautiful effect. Many porcelain and ceramic tiles feature naturalistic marble or stone-look designs. Imagine tile flooring in a dark and dramatic gray setting the foundation for your cool white walls and gold decorative accents.
Alternatively, try a light, clean marble look to brighten your foyer, and add an elegant column in a corner. Stone-look flooring could also help to give your bathroom the feel of an ancient hot spring—complete the look with ornate brass fixtures, plush towels, and plenty of candles.
You might be surprised to learn that you can also find a variety of stone looks in our vinyl plank flooring. Choose from light designs with authentic marbling like our CoreLuxe De Milo rigid vinyl plank, or darker tones like the Visade Midnight Blue Slate waterproof vinyl plank. Vinyl is a versatile flooring options that works well in a variety of home environments, so you could extend your Hellenistic theme from room to room or across open-concept spaces.
How Do I Create a Greek Revival Design?
Overall, we recommend keeping clutter and patterns to a minimum to create a feeling of timelessness⁠—let the elegance of your design speak for itself. Also, like any trend that revisits the past, it's best to combine the spirit of the design with today's modern sensibilities in order to keep your décor fresh. Focus on the style's restraint and keep your surfaces simple, introducing the decorative element with smaller details. Remember that your flooring has a vital role to play in underpinning your overall design.
At LL Flooring, you'll find beautiful stone looks to create a fitting foundation for your Greek Revival design—whether it's an opulent bedroom, elegant bath, or stately foyer and living room. We have all the supplies you'll need, as well as the professionals to help you transform this particular myth into a beautiful reality.