Celebrate the outdoors, with new nature design
Published on February 09, 2021
New natural aesthetic helps bring the outdoors in with vibrant interiors that reflect the beauty of the natural world.
A new nature design style harnesses a few signature natural elements to give an organic feel to the space. 
Reclaimed wood is a common component of this design aesthetic. Using reclaimed wood to create an accent wall is one of the easiest and most beautiful ways to create a stunning focal point in the room without disturbing the previous style. If you don't want to create a whole wall, bring reclaimed wood back to life by using it to build functional pieces like live-edge mantels and shelving, or pieces of reclaimed driftwood can be sculptures and centerpieces on their own.
It's also important to complement rich wood pieces with greenery. Indoor vertical gardens are an instant conversation piece that lives beautifully amongst dark reclaimed woods. Your entire design will pop against a darker palette of browns and sable, whites and grays, and other colors taken straight from nature's paintbrush. Tie the room together perfectly by installing Strand Toffee Engineered Bamboo flooring, which will provide a neutral base for a wall of plants.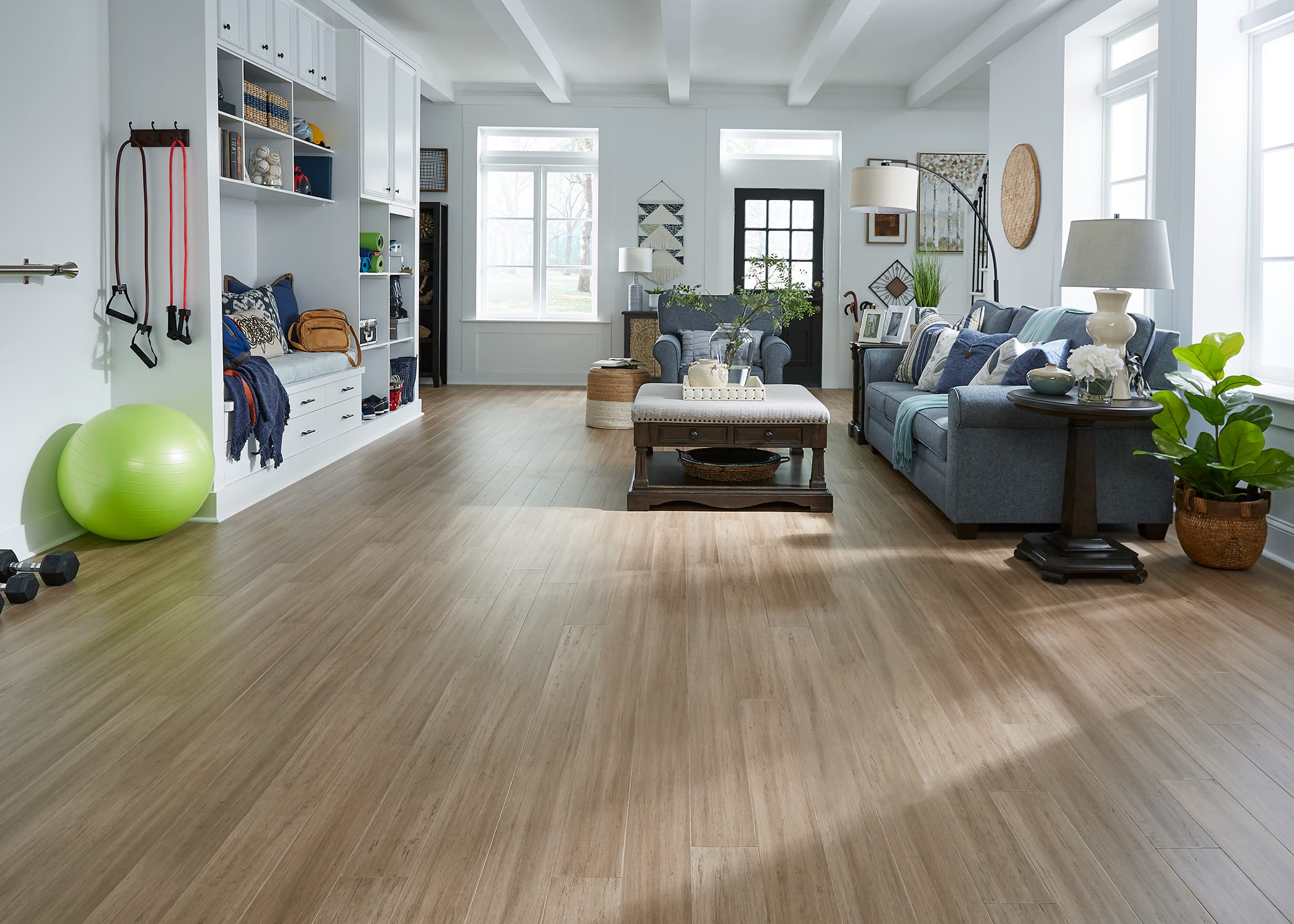 The new nature style is also well suited to large statement pieces of rock. Picture long low benches of grey slate in a dining area, or countertops in veiny, streaky marble. A slate-like vinyl floor, like the CoreLuxe Sierra Blue Slate flooring, is a perfect complement to accent greys and blues in a natural stone.
To really make the space pop and come to life, look for ways to bring in as much natural light as possible, bringing further outdoor elements in that don't compete with the interior design.
Ultimately, it's up to you to take inspiration from your immediate surroundings and select the elements you love most about nature to bring indoors. By devoting your space to the things nature has already made, natural design will flow freely to create the perfect room.