Holidays At Home with Duravana
Published on November 18, 2021
The holidays can be a wonderful time to get together with friends and family and connect over good food and good conversation—unfortunately, the side effects of jolly winter gatherings can be felt (and seen) on your home's flooring. Between the puddles of melting snow and street salt getting tracked into the house, your floors have to take a real beating in the wintertime, especially if you're playing host to the celebrations.
LL Flooring has the solution to ensure that your floors stay beautiful through the holidays and into the future: Duravana hybrid resilient flooring. Both stylish and eco-friendly, Duravana is expertly engineered, offering both the natural beauty of hardwood and the latest innovations in flooring technology.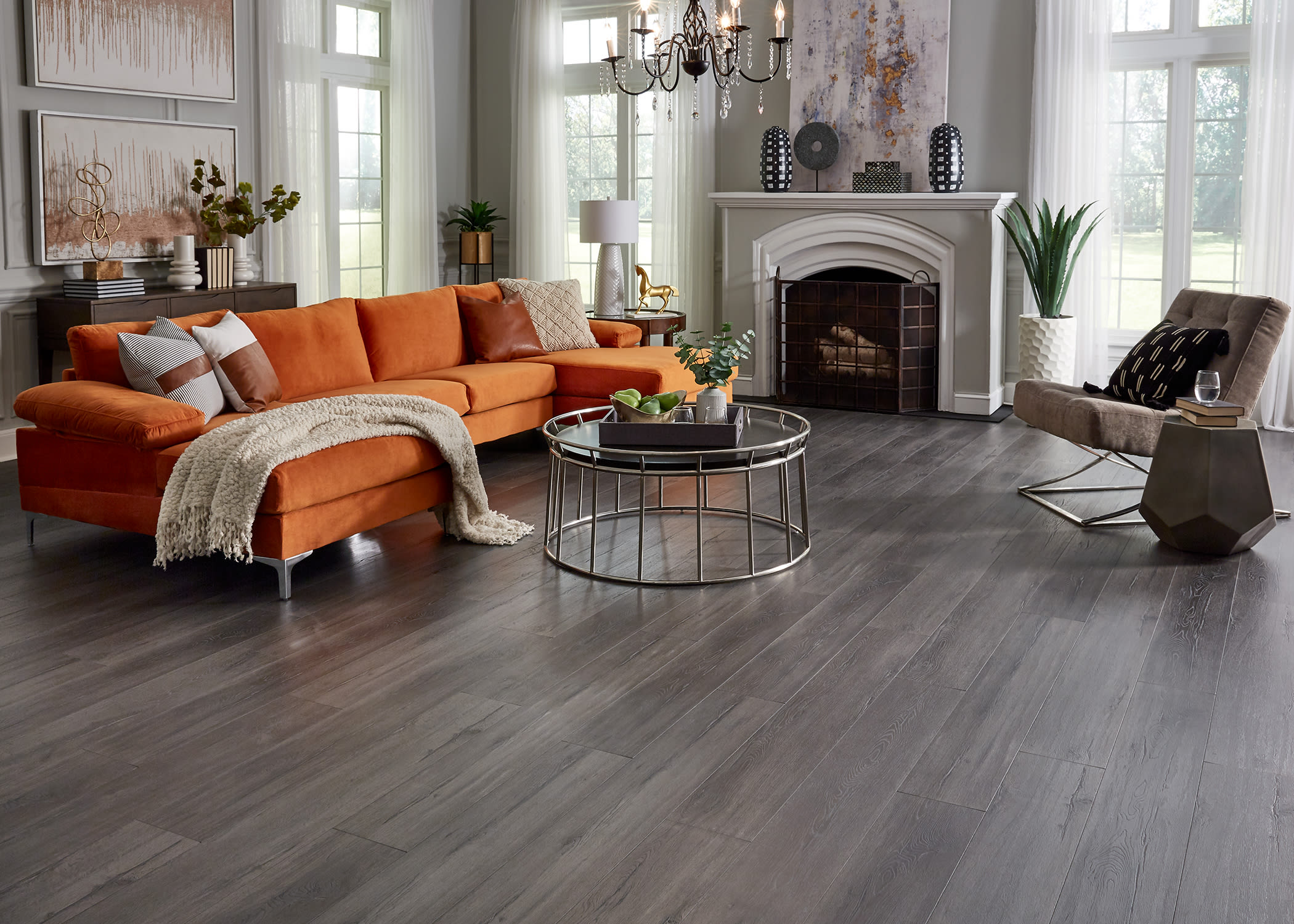 Duravana is 100-percent free of polyvinyl chloride (PVC), and the planks are crafted with wood from responsibly managed forests as certified by the Forest Stewardship Council. Duravana's key features include incredible scratch and dent resistance, plus Dual Defense waterproof technology.
With Dual Defense, a waterproof plank is paired with a water-tight locking mechanism to protect from everyday spills and accidents. Worried about dogs, kids, or sloppy grown-ups messing up your floors? With Duravana, you can rest knowing that your floors will hold up against even the most destructive holiday house guest.
"Today's homeowner is always in search of the best in quality, high-performing flooring, and Duravana fully delivers on that front, providing a durable, beautiful, eco-friendly floor that can suit any room in the home and any lifestyle,"
said Charles Tyson, President and CEO, LL Flooring.
"Duravana is on the cutting edge of flooring, and we are thrilled to have the opportunity to provide our customers this exciting flooring choice." 
Duravana flooring is also DIY-friendly, with easy click installation. And it includes extra-thick 2mm attached padding for sound dampening—which means no additional underlayment is needed. What's more, Duravana requires zero acclimation time, so the floors can be installed as soon as you bring them home. If you're itching for an indoor DIY project this winter, these are your perfect floors, with a range of trending looks to choose from.
Have you installed Duravana in your home? Show us and tag us using #LLStyle! Join us and stay current with new styles & ideas by following @LLFlooringOfficial on Instagram and Facebook