Bringing Home Mood-Boosting Colors and Design
Simple ways to boost our spirits in our home through design, to reignite the look of rooms or work-at-home office spaces.
Published on June 26, 2020
Pandemic realities have given us a lot more time to spend at home and indoors, and for many, this fulltime at-home lifestyle has taken its toll on mindsets and moods.
The good news is the time at home has opened up opportunities to take on projects to enhance our living spaces. In fact, there are simple ways to boost our spirits in our home through design, to reignite the look of rooms or work-at-home office spaces.
Color Outside the Lines
Playing with color is one path to elevating the mood in your home, and this doesn't necessarily mean having to repaint or reinvent large spaces. Color can be used through a variety of vehicles, such as accent pieces like wall art, accent furniture or a feature wall.
Certain colors also present us with different emotions. Orange, for example, represents a color of change and creativity and is going to be prevalent in design looks this year. Color expert Dee Schlotter of PPG Architectural Coatings told us that "orange is absolutely having its moment, ranging from soft melon or peach hues to big, in-your-face oranges." Schlotter says that orange can be used to further define spaces such as cubbies, backs of bookcases, accent walls and more.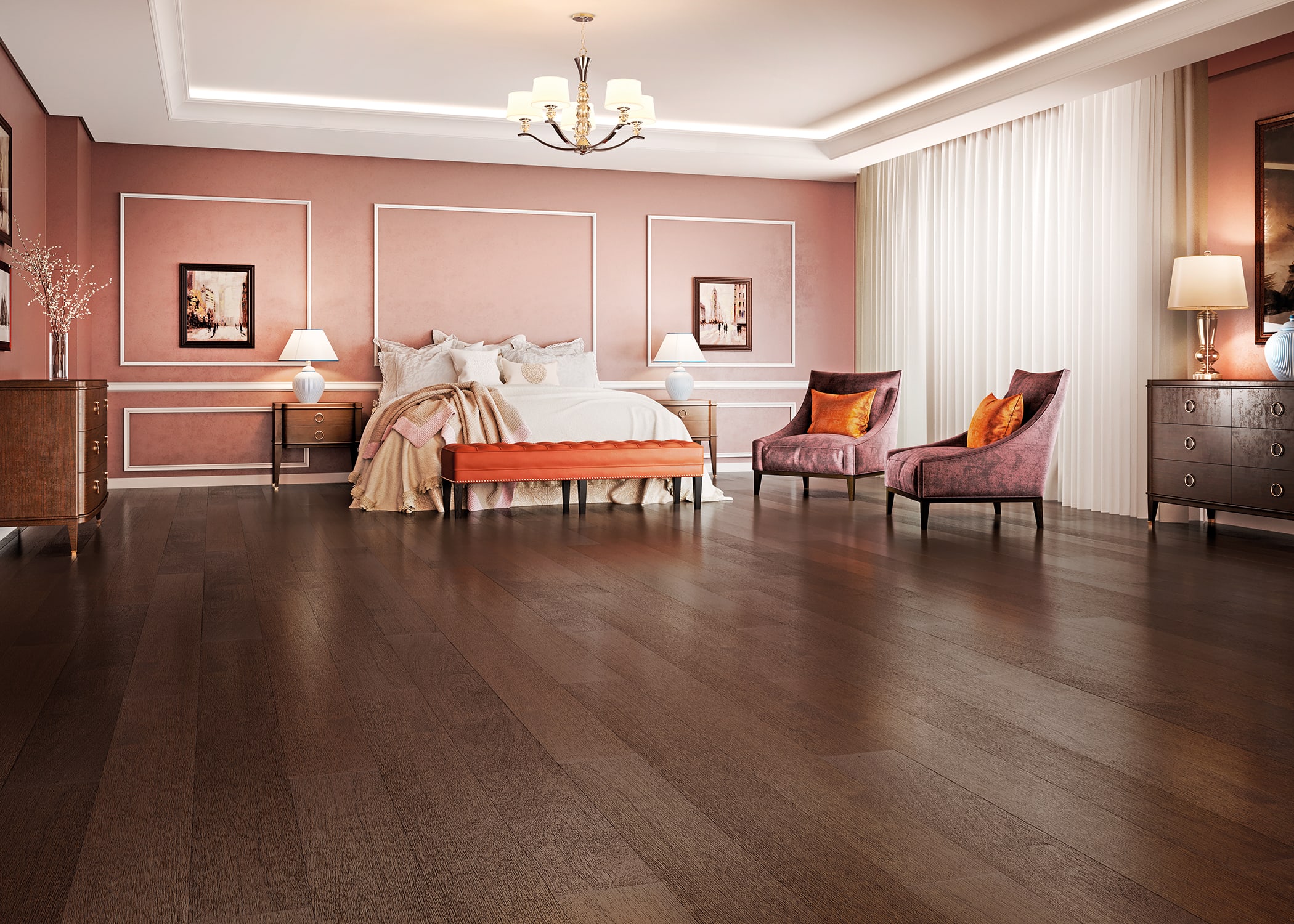 Schlotter also says that these oranges pair beautifully with blues, which is a color that gives calming vibes and also helps to boost productivity.
Other colors that impact our mood are greens, which are restorative, mind-clearing and can even reduce anxiety, while whites reflect light and make rooms feel bigger.
Yellows and corals continue to be popular and naturally bring a happy and uplifting spirt to a space.
Designing Smiles
Adding to these color ideas, simple design elements should also be in the mix to help give your rooms a mood boost.
As a start, let in natural light. Consider removing light-blocking curtains or shades, or incorporate light-colored window coverings to let the sun shine and dance in your space. Also, take a close look around your room and surfaces and see what items are causing clutter.
In addition to cleaning the area, removing unnecessary pieces allows you to better focus.
Another element in the design space is to incorporate soft geometry pieces. Rounded curves seen in furniture, art pieces or decorative accents can bring a feeling of ease and content to your room.
These are just a few ideas to help you lighten up your mood and create comfort and happiness.
We would love to hear what you have done to refresh your spaces during your time spent at home — talk to us by following @LLFlooringOfficial on Instagram or Facebook and using #LLStyle.