What is Underlayment? Floor padding for Laminate, Hardwood, Vinyl
Published on May 18, 2022
Underlayment and padding provide moisture protection, stability, and warmth for your floor. They can also help even out minor imperfections in subfloors and dampen the sounds of foot traffic. At LL Flooring, we know that the right underlayment also goes a long way to extending the life of your flooring.
Questions we are here to answer include:
Which type of floor underlayment should I get? This depends on your type of flooring and the subfloor it will be installed on - and of course, your flooring goals.
Do I need underlayment if my flooring has attached padding? Only if your particular goals are to surpass the performance of the attached padding, or if your subfloor requires further considerations. Read below, and you can also discuss your floor and project with a flooring expert today.
Find the Right Underlayment for Your Flooring
We offer a range of underlayment and padding. Whether you're looking to prevent cracks in your tiles or add warmth to your basement, our selection has what your flooring needs.
Foam
Foam underlayment works best with floating flooring. Its structure creates sound and impact reduction to quiet everyday noises. Foam also helps to level slight irregularities in subfloors. Foam underlayments can also receive antimicrobial treatments to help fight against mildew and mold.
Cork
This type of underlayment is ideal for a range of flooring types like tile, marble, and stone as well as floating and glue-down flooring. A prominent feature of cork is its ability to prevent stress cracks from moving through the subfloor into the floor surface. Cork underlay also insulates and helps increase the efficiency of heating systems. It is easy to install either with glue or with a loose-lay installation. Best of all, natural cork is eco-friendly and often receives approval from green building initiatives.
Rubber
High-performance acoustic rubber is an easy-to-install underlayment with outstanding sound suppression. It is naturally compression resistant and absorbs sounds from both above and below. Rubber underlayment can be made with 100% post-consumer recycled rubber that is environmentally friendly and 100% recyclable.
Moisture Barriers
Basements tend to be a bit damp and builders usually install moisture barriers on basement walls, but they can sometimes overlook the floor. At LL Flooring, we offer heavy-duty moisture membranes, to use in addition to underlayment, for keeping basement and slab-on-grade floors dryer than before. They also add an extra layer of comfort to otherwise hard floor surfaces. If you're installing your flooring over concrete (rather than wood), you may want to consider using a 6-mil poly sheeting (polyethylene) to mitigate moisture. The Dream Home 6mil Poly Sheeting has gotten great reviews, available to read on its product page.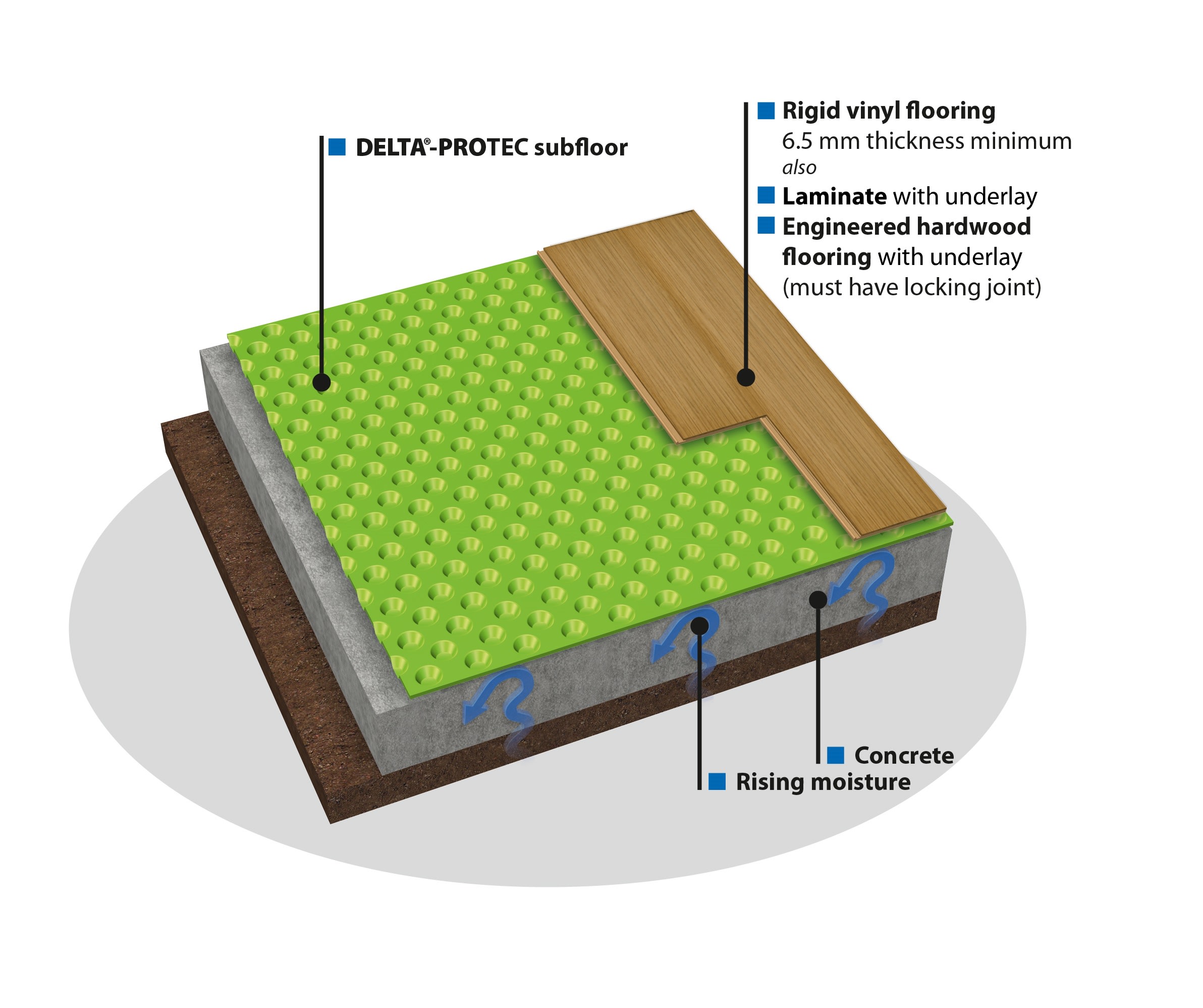 You may also want to explore a combined moisture barrier and underlayment. Sometimes crafted with recycled foam and a foil moisture vapor barrier, these underlayments offer superior moisture control, eliminating the need for 6 mm poly altogether while also providing excellent sound and thermal insulation properties. You'll also appreciate the fanfold pre-marked design that makes installation easy.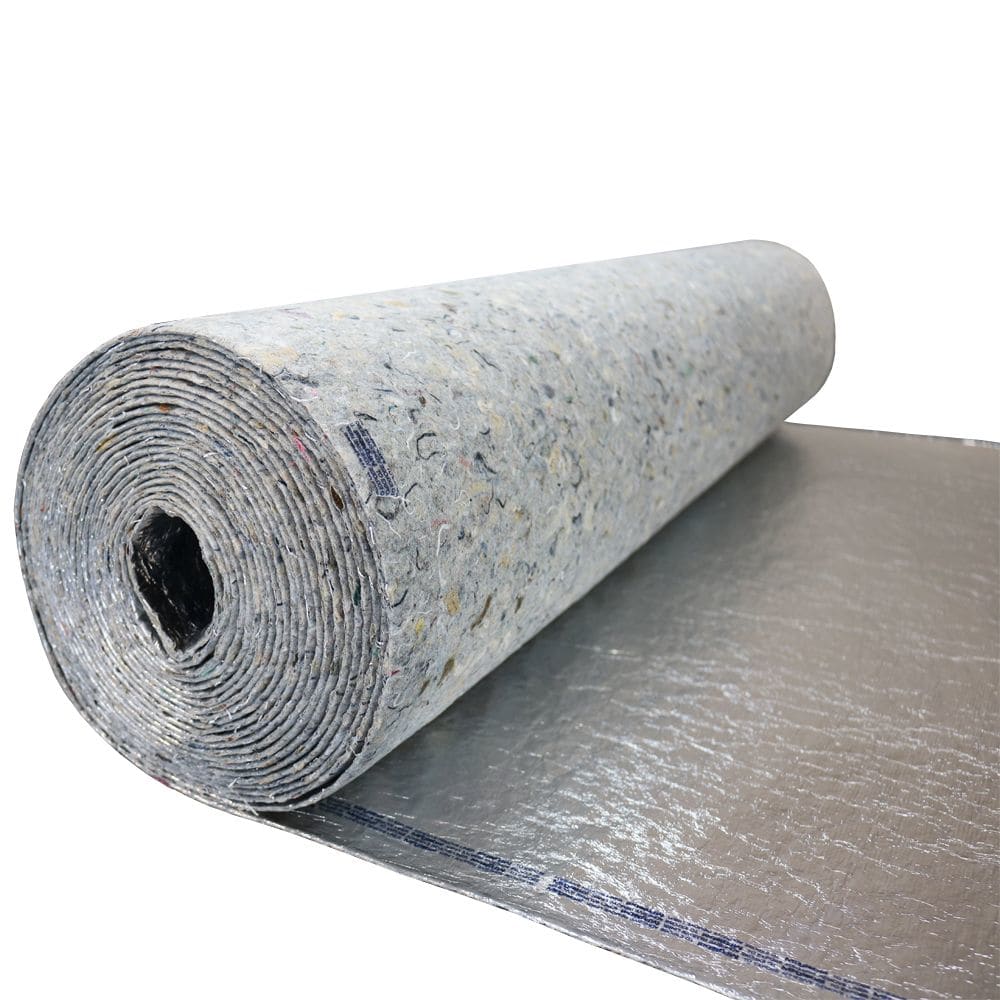 Radiant Floor Heating
Installing radiant floor heating might sound like an extravagance at first, but these systems can help you save up to 50% on your energy costs. When it comes to electromagnetic field ratings, they're ultra-low and safe. LL Flooring offers peel and stick products in 120V and 240V. We also offer programmable, wireless, and smart touch thermostats to keep your radiant floor heating working at ideal temperatures.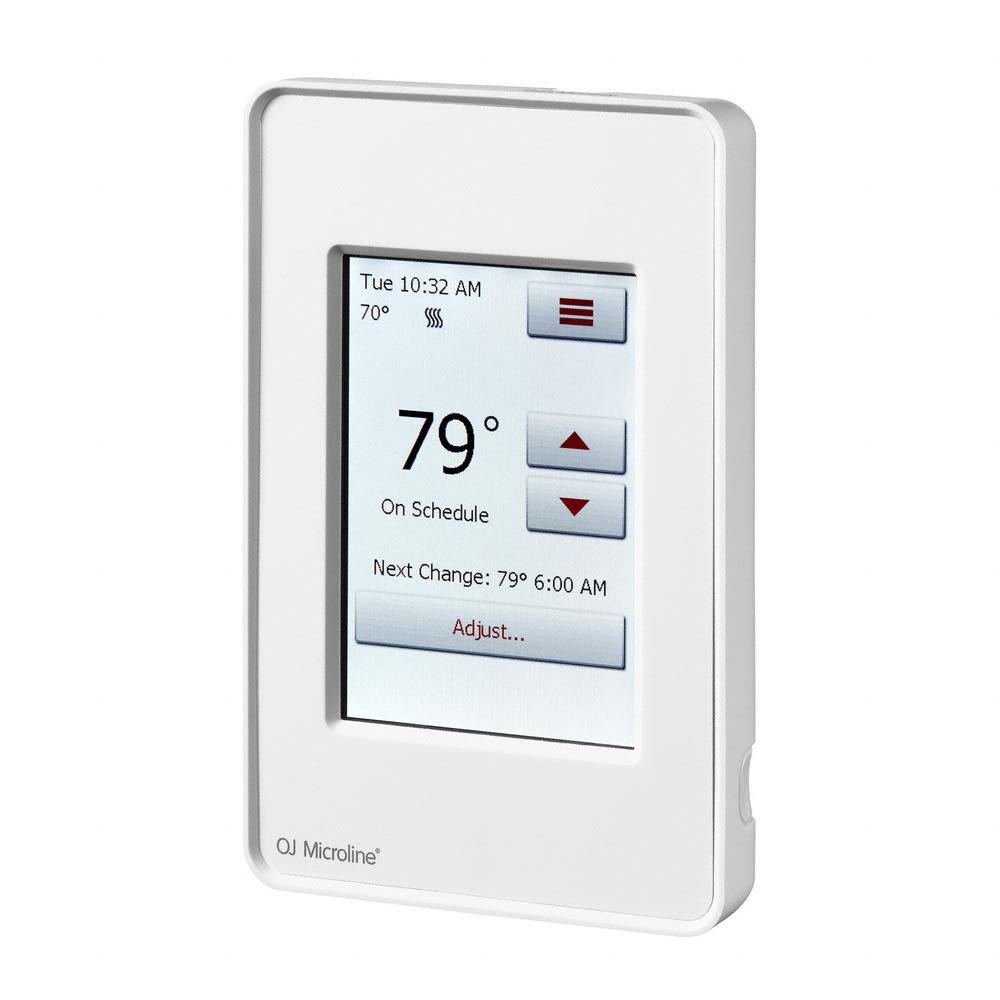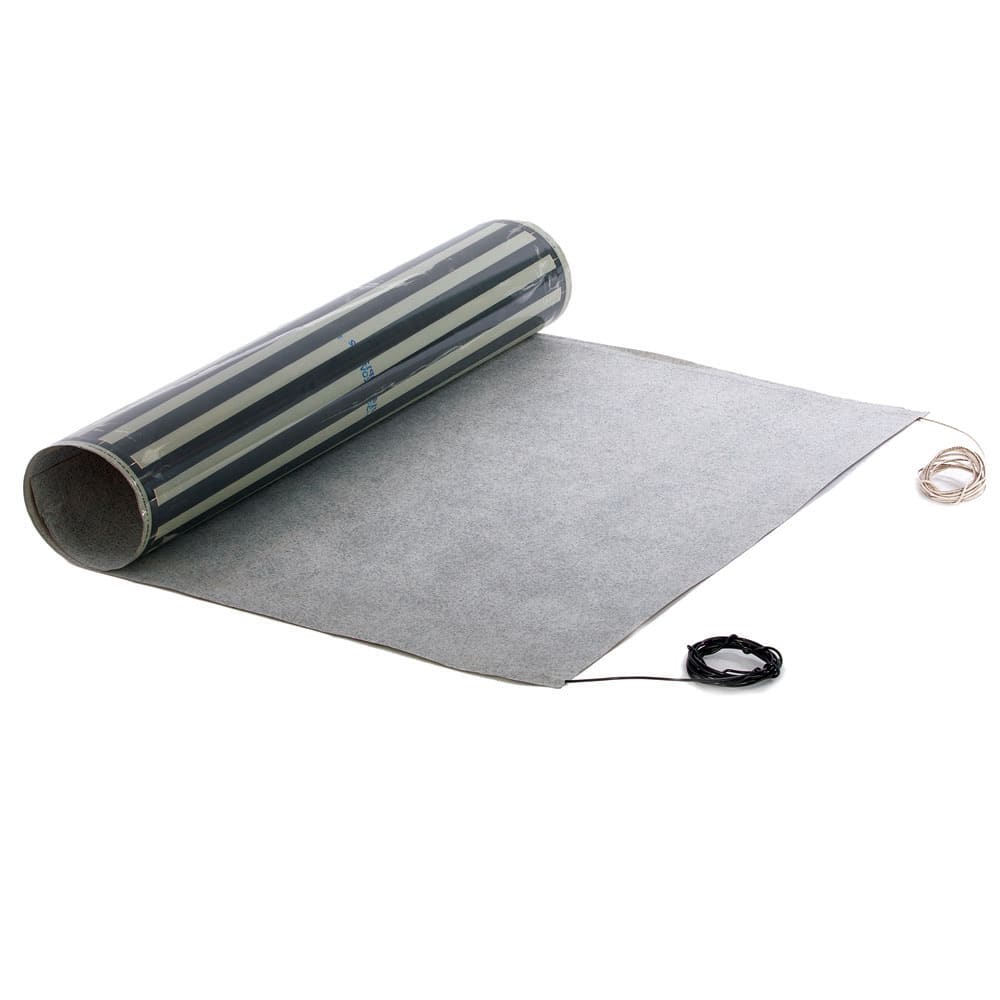 Check your flooring's specifications to find the best-matched underlayment or padding. Some materials, such as foam, are great for floating floors, while cork is better suited for stone and ceramic floors. At LL Flooring, our flooring experts are ready to help you make the best choices for your flooring project. Browse our selection and order online, visit your closest flooring store, or contact us for more information.