Buying Guide: Shop for Unfinished Hardwood
Published on June 01, 2022
A Buyer's Guide to Unfinished Hardwood Flooring
Unfinished hardwood allows for staining and finishing to suit personal color and sheen preferences. Find unfinished domestic and exotic species at LL Flooring.
Unfinished hardwood has a natural, untouched beauty that can be enhanced with a stain to bring out even more of its loveliness. When finished correctly or left au naturel, solid hardwood offers hard-wearing, timeless flooring that with regular care and maintenance can last decades and still look amazing, and can be revitalized with a full sand and refinish. If you're going for a purely natural look or are willing to take on a project to personalize your flooring perfectly to your tastes, unfinished solid hardwood may be the perfect pick for you.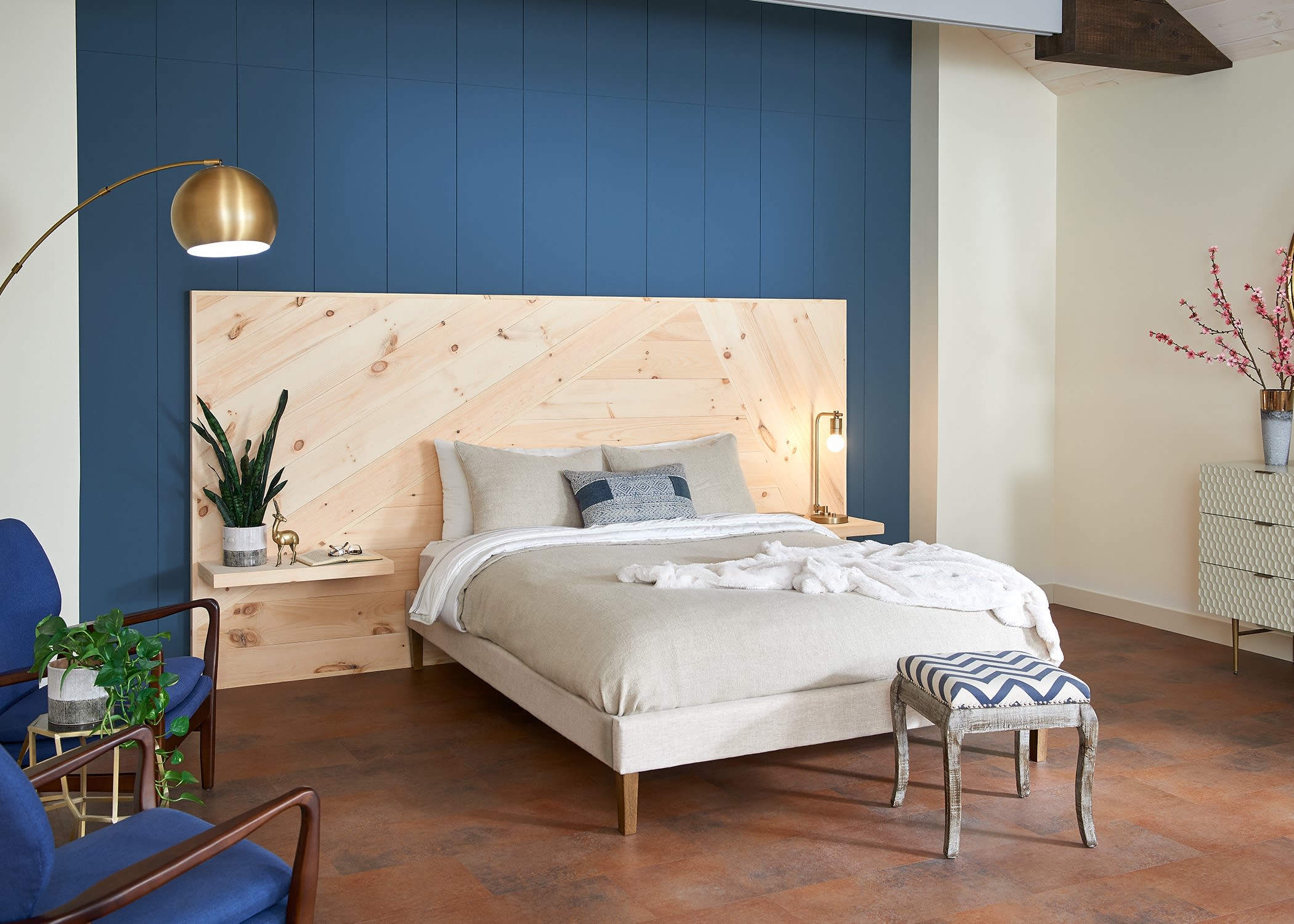 What is Unfinished Hardwood?
When you're buying hardwood—specifically solid hardwood—you're getting planks of wood from trees that are particularly prized for their timber. North American species include many broad-leafed trees such as oak and maple. Pine is another popular choice. You can also find exotic species that feature striking contrasts and rich colors, such as Brazilian cherry and walnut.
Each wood species brings a different tone to your living space, but all offer a lasting, classic appeal. Unfinished hardwood is in its raw and natural state. You give it your own custom finish by sanding it and coating it with stain, paint, or varnish. This makes it easy to coordinate with your existing décor, or to achieve the exact look you've been dreaming about.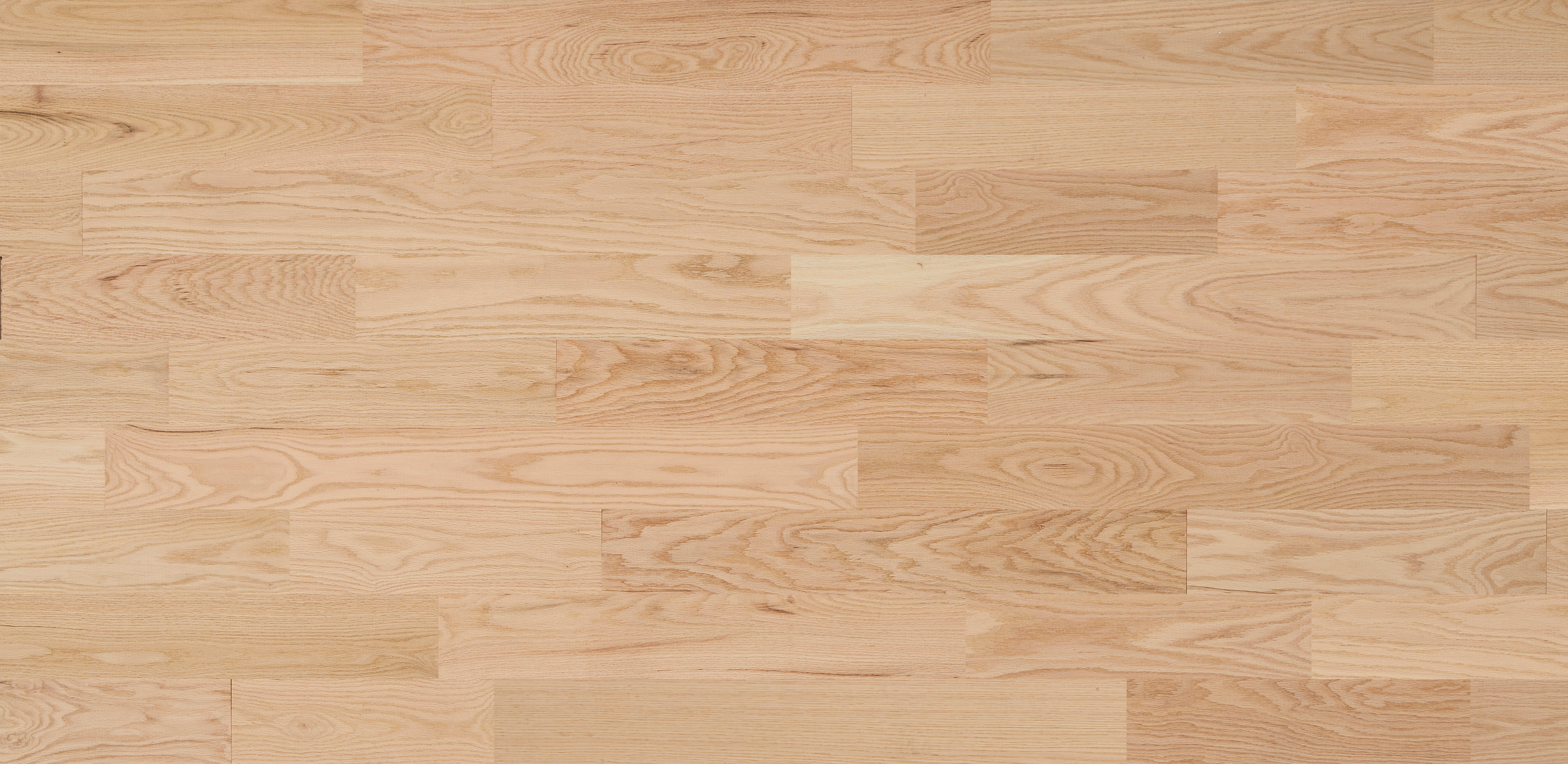 Hardness and Grade of Hardwood
Different wood species vary in hardness, as measured by the Janka hardness scale, with red oak being the industry benchmark. This can be used as a guide to determine what may work best based on the activity in your home (although no wood is dent- and scratch-proof). Most find that the wood develops a pleasing unique character over the years.
And varying grades of wood—select or rustic—provide markings within the wood itself. For instance, select will contain very few marks or other characteristics that could be viewed as imperfections. At the other end, rustic grades will have lots of character imperfections such as knots or graining and color variation, making it more suitable for rustic and casual environments.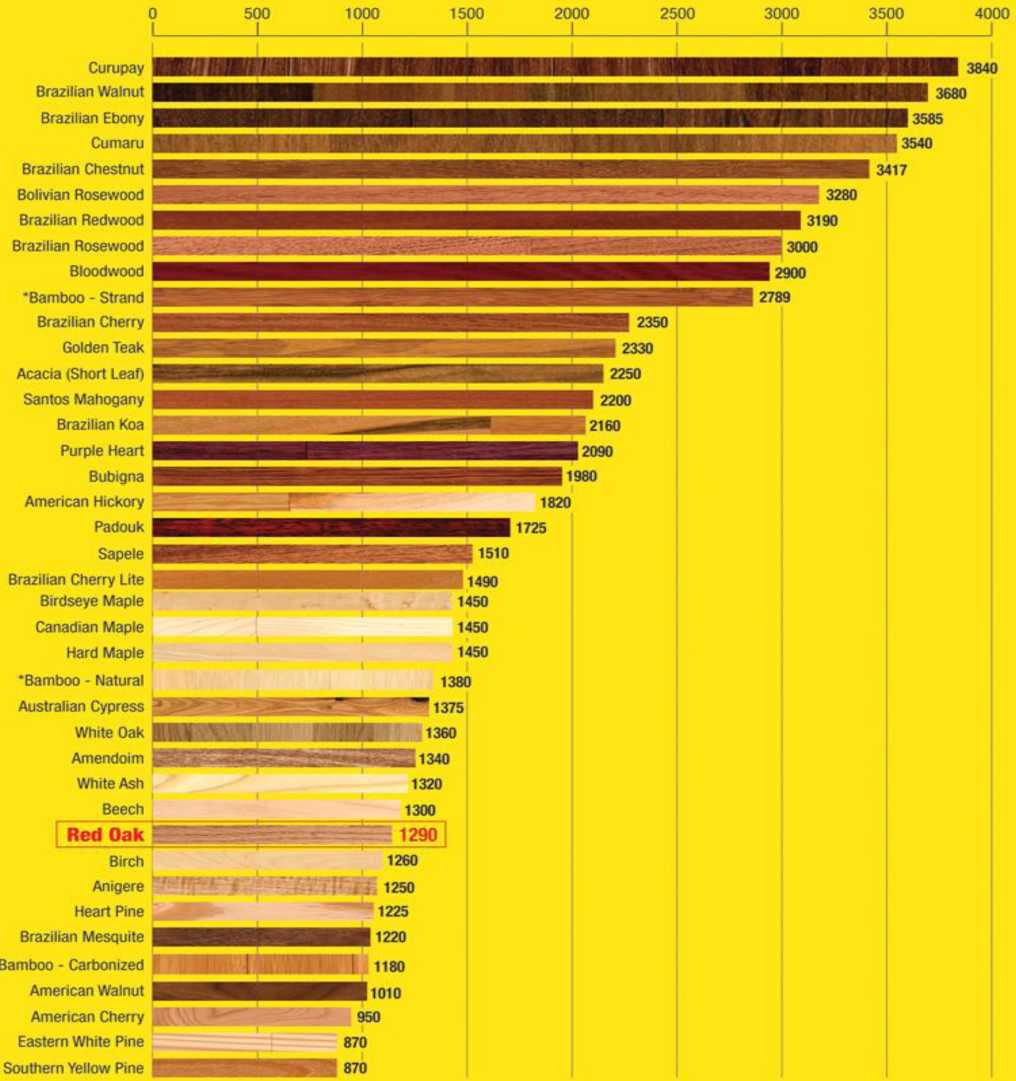 Why Choose Unfinished Hardwood?
Customization is the number one reason people choose unfinished hardwood for their flooring. Countless stains are out there allowing you to personalize your unfinished hardwood. You can use a stain to match other flooring or to coordinate with trim or other elements in your décor. You can then top it off with a glossy or matte finish—or somewhere in between—and some finishes have additives that offer a level of resistance to scuffs and scratches.
Unfinished hardwood is particularly useful in new construction, where all the sanding, staining, and finishing can be done before the other elements of the home are added. And of course, staining isn't a requirement. You may just love the look of the wood and want to keep the color as it is. Perhaps that warm Brazilian Cherry is the exact tone you want for your den, or the bright White or Yellow Pine is perfect for the playroom. You can always just add a clear finish for protection and easier maintenance.
Selecting Your Unfinished Hardwood
Your choice of species, grade, and width will depend on the look you want and other factors such as wear, which will also be impacted by the final finishing steps you take. We have popular red oak and white oak flooring as well as exotics such as Brazilian cherry and Brazilian walnut. You can find boards as narrow as three inches to five inches wide. Narrower boards tend toward the traditional look, while wider boards have a contemporary, trend-forward vibe.
Installation Tips
Unfinished hardwood flooring is best installed either on grade or above grade because areas like basements may have moisture concerns. Subflooring should be flat and stable, with a quality underlayment recommended between your subfloor and the hardwood for stability and support. If you have a concrete subfloor you can glue down your flooring, or if you prefer to nail, install a moisture barrier and then a layer of plywood. Just like prefinished hardwood, unfinished planks need to be acclimated to the environment of the area where they're to be installed—before the installation process begins.
Staining and Finishing
Staining is the process of coloring your wood flooring after it's laid and sanded. There are myriad options for stains—it's truly a matter of personal taste. Of course, you'll want something that will complement your décor. You can also consider whether you want your flooring to be the center of attention or a supporting player. Stain can serve a more practical purpose, too. For instance, a very dark stain will work to hide imperfections in the wood. Finishes on top of the stain protect your floor and can also make a design statement. Glossy finishes combined with narrow boards can lend a more traditional look; matte finishes can create a more contemporary or rustic feel.
When staining, consider that heartwood and sapwood accept stains differently. That will affect how the floor will ultimately look. Staining and finishing your own floors can be a big undertaking and may not be for everyone, but if you're willing to put in the work, you can get results that floor you.
Sanding and finishing require special tools—such as sanders and dust collection systems—and knowledge of putties, stains, and finish application. If you don't have this expertise, you may want to consider hiring a company specializing in sanding and finishing.
Maintenance and Value of Hardwood
Follow your finish manufacturer's recommendations. Generally, keep your hardwood flooring clean by sweeping with a soft-bristled broom or microfiber sweeper. Wipe up spills promptly and damp mop on occasion.
One of the major benefits of hardwood flooring is how it creates a desirable home environment for your family and guests. You can make your flooring the object of admiration with the wide selection of pre-finished and unfinished hardwood we have at LL Flooring.