What you forgot: Back-to-School Home Design
Published on September 02, 2021
A Smart Entry Room to Make Back-to-School Easier
In classic fashion, summer has rudely raced by and back-to-school season is nearly upon us.
While you're organizing and preparing for the inevitable arrival of fall, there's no better time to take stock of the organization in your home's entryway or mudroom, spaces that are sure to come in handy as kids start heading back to school and sports and activities start to pick back up.
Whether you're working with big or small spaces, we've got a few tips and tricks to maximize every inch of the space, and keep the rest of your home as clean and clear as possible. 
Stylize your storage
Whether you're working with an open-plan mudroom or just a bi-fold coat closet, there are tons of ways to use what you've got to create storage that's both functional and attractive.
If you have a small coat closet with folding doors, a few things you can do to modernize and maximize the space is remove the doors, install shelving above, add hooks around the inside walls, and add a bench with closed storage underneath. Adding baskets or drawers make the space more visually appealing while keeping your stuff organized and out of sight. 
If you have more of an open floorplan, like in a mudroom, building a standing storage unit is a great way to organize your stuff, and there's more room to customize your storage seasonally. If you're on a budget, a large repurposed bookshelf can do the trick! Creating divided storage with room for hanging items and drawers or cubbies below keeps your stuff organized and, most importantly, off the floor.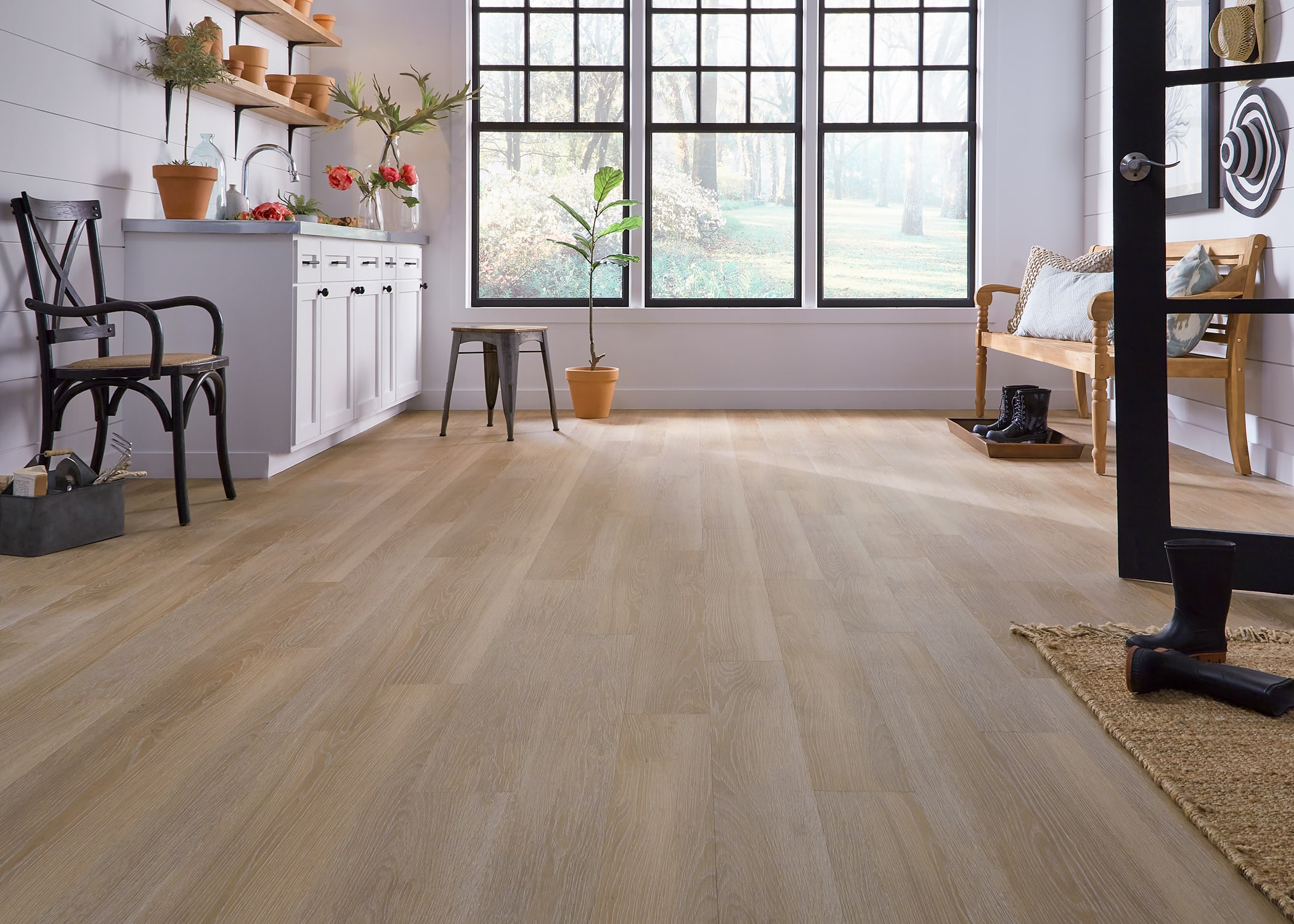 Maximize your vertical wall space
Say you live in an older or smaller home that doesn't offer a specific storage space—don't worry! With a bit of creativity and some resourcefulness, there are still plenty of ways to make the most of your entryway without creating an eyesore. 
If you have an open corner near the exterior door, consider adding a storage bench for shoes and some hooks for coats—and to tie it in with the aesthetic of your house. Floating shelves above can hold decorative items, or baskets for added storage.
 Create a central command center
Although much of our schedules and calendars have gone digital, there's always a stack of cards, invitations, or other scraps of paper that can be as important as they are bothersome.
Organize one central command center with a cork or chalk board board where you can keep things like to-do lists, grocery lists, and other important reminders. Add a small shelf with hooks to keep keys or pet leashes, as well as some baskets for the miscellaneous stuff that can otherwise end up scattered around the house. 
Waterproof flooring
No matter how much smart storage you install, or steps you take to avoid it, with kids (or adults, for that matter) there's always a high probability that water and dirt will be tracked into your house.
With high-quality waterproof vinyl flooring, you never have to worry about your beautiful floors getting wrecked by the elements. We love the look of Meribel Elm Waterproof Rigid Vinyl Plank Flooring for a lighter, more natural wood appearance, or Rochester Oak Waterproof Rigid Vinyl Plank Flooring for a richer, more traditional finish.
What's your go-to mudroom style? Follow us on Facebook or Instagram and post a photo with tag #LLStyle