Timeless Design: 4 Trends That Will Last a Lifetime
Published on September 18, 2020
Make your home design last a lifetime
Home renovations have become a major focus of homeowners across the country throughout 2020. In fact, Houzz reported that there has been a 58 percent annual increase in project leads that home professionals received in June.
With so many people taking the steps to update their home, the interior design and trend world is having a big moment. However, trends and styles seem to change on almost a monthly basis, making it difficult to plan home updates. It also keeps homeowners questioning if they made the right decisions. 
Although colors will change and there will always be new décor to pick out, there are a few tried and true design styles that are timeless. Incorporating these into your home will not only make life easier now, it'll save you time and money on future projects.
White Kitchens
Since kitchen renovations are often the most expensive home renovations, with the average cost coming in around $21,000 according to HomeAdvisor, it's important to think through design elements that will last. One thing that will never go out of style in this room is white. Whether it's white cabinetry, white marble countertops or white lighting fixtures, the timeless color offers a crisp, clean and contemporary look that will last for decades.
Built-In Shelves
The perfect combination of function and a forever style, built-in shelving provides added dimensions to almost any room, while also being able to adapt to different architectural interests. If that weren't enough, they offer additional storage options without the need for extra furniture that just takes up space.
The important point to remember when you think about adding built-ins is the room they will be in and what will be placed on them. An office or living room that will feature books is a lot easier to plan built-ins for a living room wall.
Hardwood Flooring
Whether your house was built in 1912 or 2012, hardwood floors are always a classic decision choice and in style. Not only do they add great warmth and a touch of elegance to any room, they are easier to clean, and they add value to homes.
If you're looking to upgrade your flooring, now is a perfect time. Whether you're looking for a particular hardwood floor to match the rest of the house or want to update with something new, at LL Flooring, we have hundreds of high-quality options that will be the right fit for your home.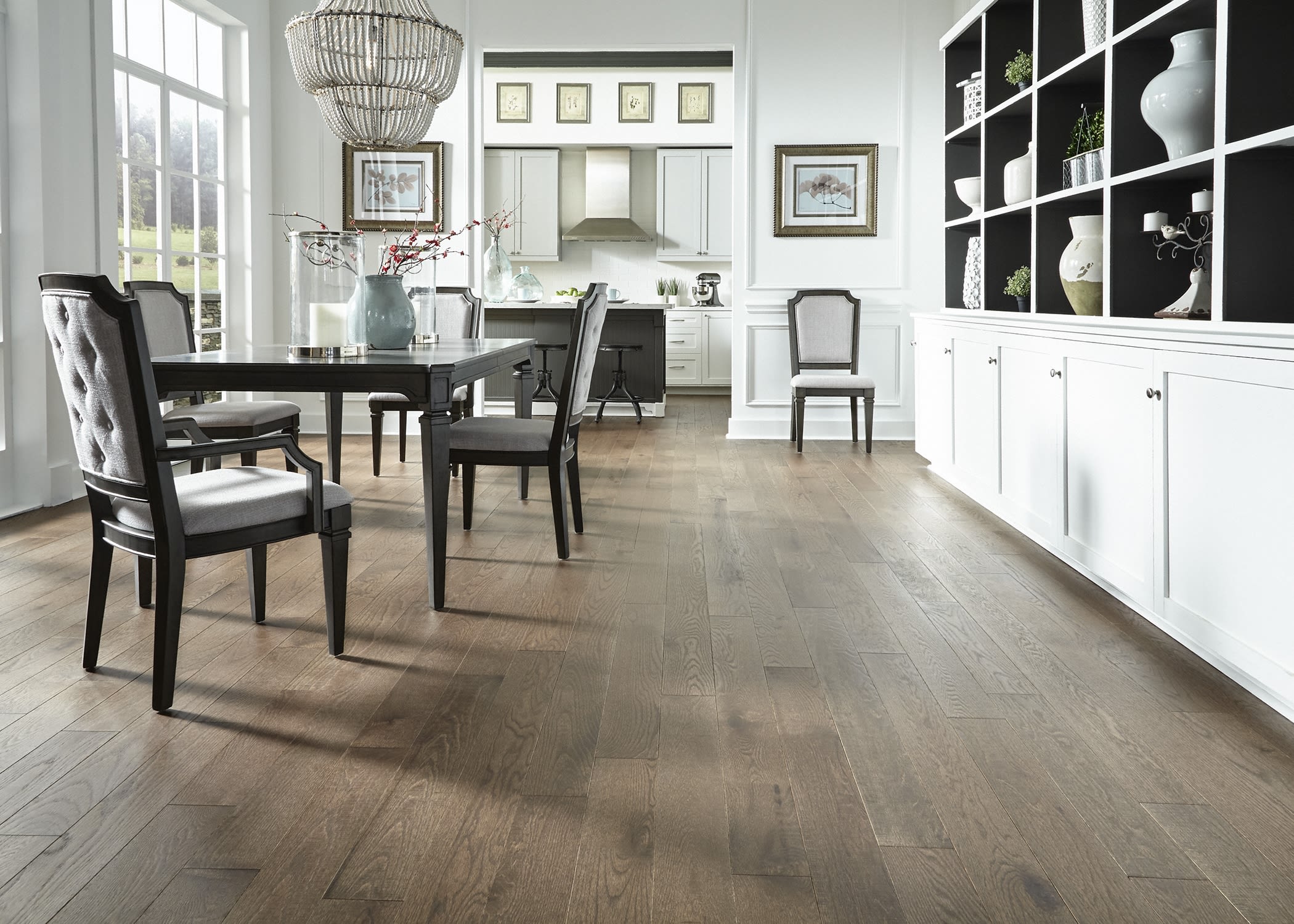 Bellawood Artisan – Pelham Oak Distressed Solid Hardwood Flooring
Minimalism
Although we've touched about minimalist design in the past, it's an important trend that's worth bringing up again. The main thing to remember when updating a space with minimalism is to declutter and keep things simple – less is always more. Ask yourself if you really need that extra piece in the room or will it just be a distraction. Doing so will make the space more functional, while also creating a calming effect because people won't be distracted by a busy space.
What are YOUR favorite timeless trends? Let us know what you think by tagging @LLFlooringOfficial on Instagram and Facebook and using #LLStyle!