Tile Like You Mean It! | Tips for Installing Tile in Your Home
Published on June 02, 2022
Installing tile as a flooring, kitchen backsplash, or bathroom shower can seem like a daunting project best left to the professionals. While the pros have the tools and experience to get the job done, the task is not out of reach for a handy homeowner with some research, the right equipment, and proper setup. Plus, new products and application methods can make installing tile an approachable project, with results that can last you a lifetime.
Here's an overview of some products you'll want to have on-hand for your tile installation, as well as some tips from pros and style ideas for inspiration to get you started.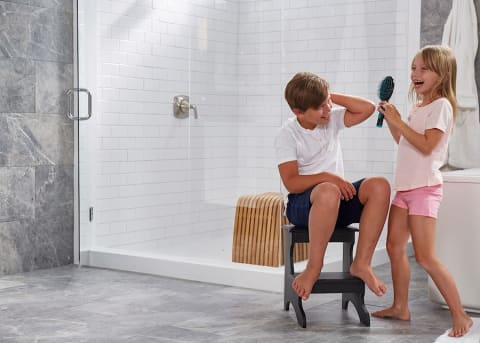 Must-Have Tools
As you learn how to lay tile, though specific tool and material needs will vary between project spaces—whether it's a bathroom, a kitchen, or a living space with wonky corners—here's a general list of tools you'll want to have on-hand before diving into your project. Some tools, like a wet saw or tile cutter, can be rented, so think ahead about your plan and use your time well to take advantage of those budget-friendly opportunities.
 Gloves and Safety Goggles
Straight-edge
Tape measure
Folding layout A-square
Grout float
Knee pads
Rubbing brick
Scoring knife
Nippers
Cordless drill and diamond bits
Trowels – notched trowel, margin trowel, and pointing trowel
Flush cut saw
Tile cutter
Wet saw
Tile Spacers and Leveling System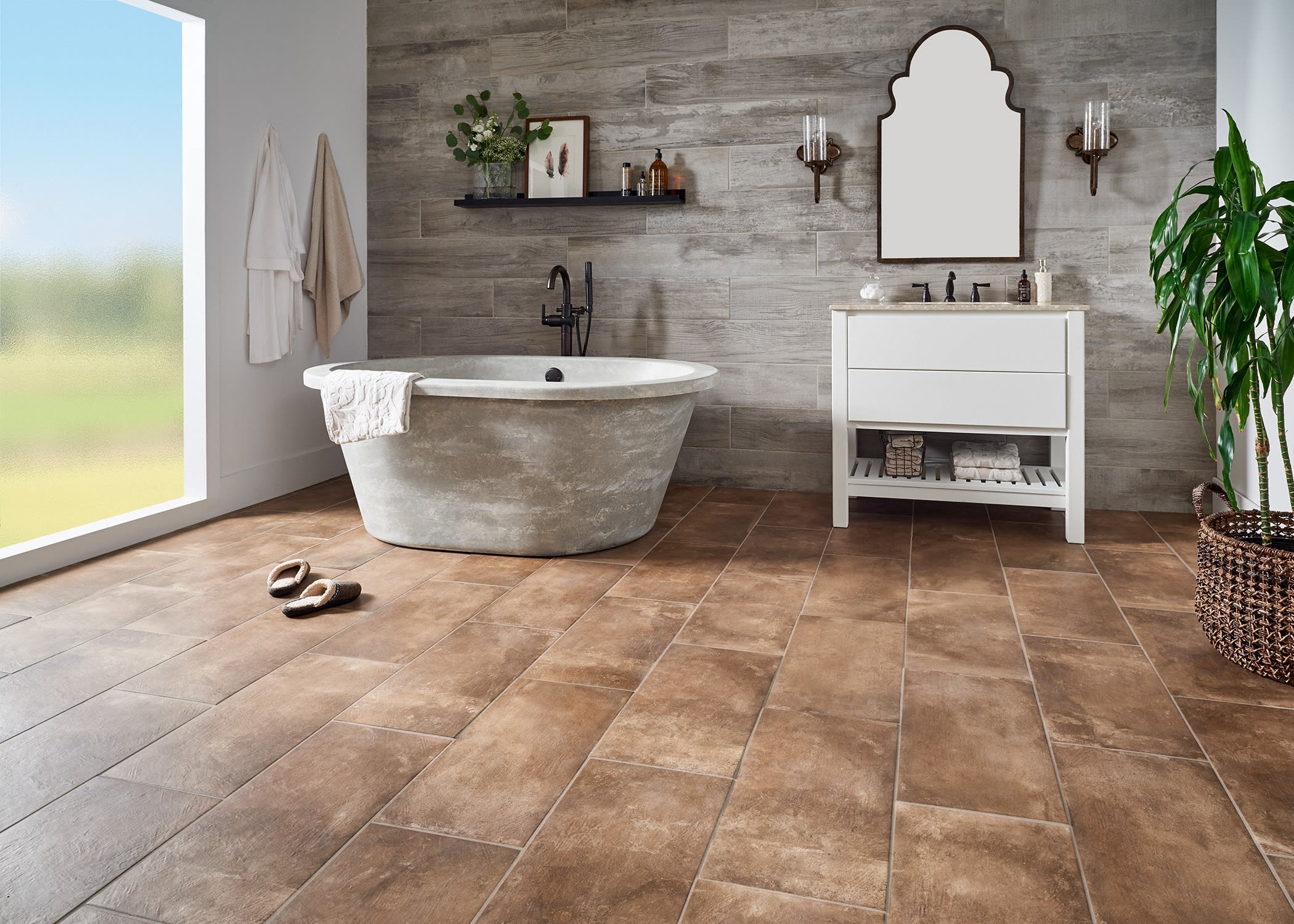 Prepare Your Surface
Wherever your tile project is taking place, one of your first considerations is whether there's any unevenness or flexing under weight. Before getting started, it's essential to level out the surface and make sure it's reinforced to ensure stability in the subfloor. Correct preparation of the subfloor is essential for your tile project's success. Does your concrete have cracks? Does your plywood flex? Are you installing in a wet area? Consider these questions before you begin.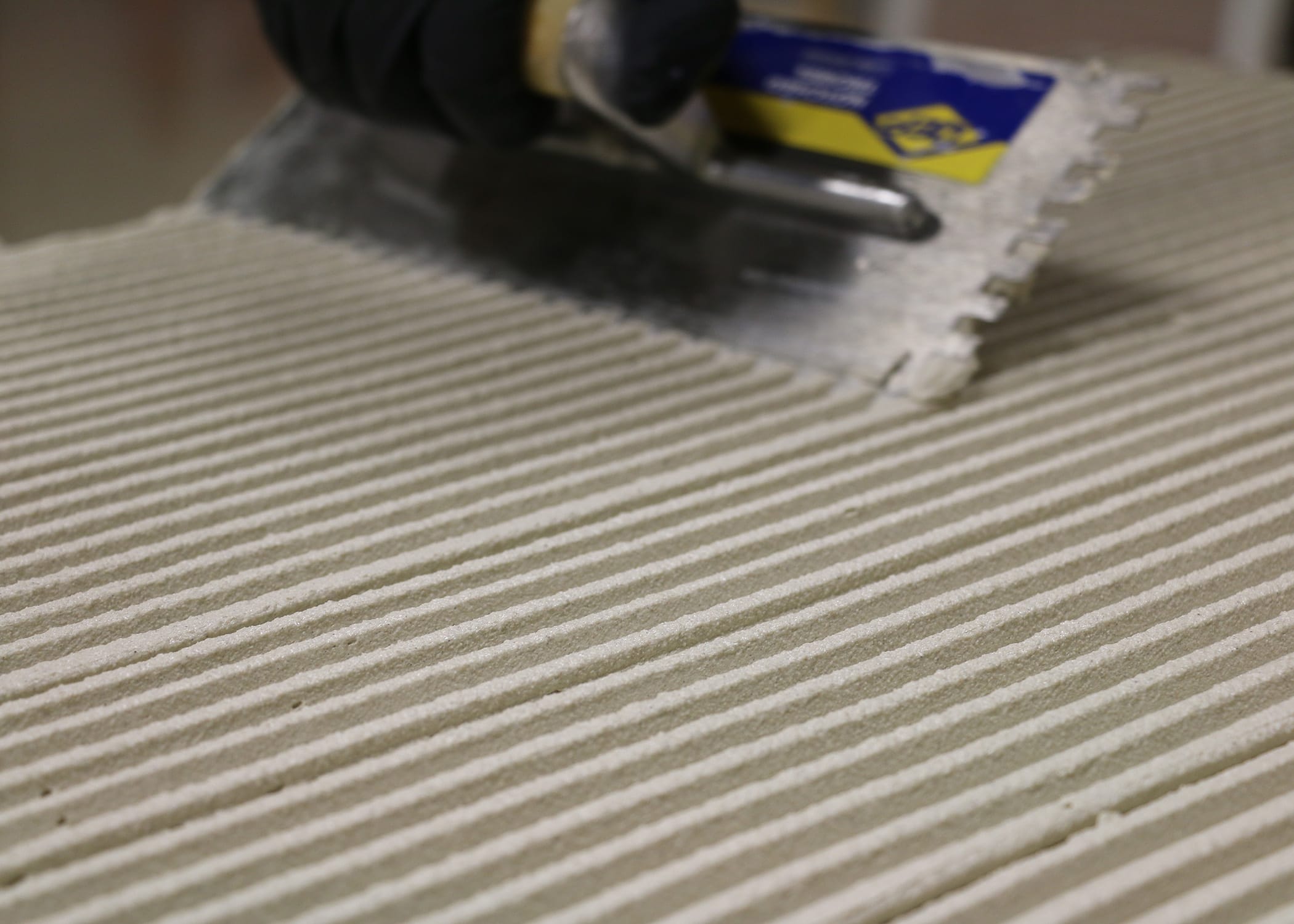 Shop with the Experts
A bit of pre-shopping preparation can make it even easier to find the right tile. A quick sketch of your space, including the dimensions, is a huge help. Photos of doors and other potentially tricky spots can help store associates figure out everything you'll need, even extra equipment or transitions.
Depending on the tile material and installation type, there are different steps required to ensure your tile is stable and long-lasting. Make sure to ask about any specific installation steps required for the exact tile you choose.
Choose Wisely
Well-installed tile can last a lifetime, so it's important to select a style that you'll love for years to come. With LL Flooring's ​​Costa Bella Marble porcelain tile, you can achieve the beauty and timelessness of marble with the durability of porcelain, making any room in your home shine with bright, natural elegance.
Post your photo on Facebook or Instagram and tag @llflooringofficial for a chance to be featured on our page!