Playing with Patterns
Published on January 27, 2021
Plain and simple, patterns are in. From walls to furniture, homeowners are elevating their style by bringing bold, funky, subtle and colorful patterns that express personality from floor to ceiling. There's always a delicate balance when it comes to putting patterns in place, but when it's done right, the results really add pep. While there are plenty of rules to follow when playing with patterns, a big one is to go for it and have fun.
Be it floral, paisley, stripes, geometric, polka-dot or even old-school granny style, there are plenty of ways to getting your pattern on.
Here are a few starter tips.
Be a Wallflower
We know that one easy and effective way to freshen up a room is to simply paint a wall — but don't count wallpaper out. Wallpaper is surging and there are so many styles that can be used in interesting ways, from accent walls to mural-like, panoramic graphics designed to span wide walls. People are also getting creative with their wallpaper use by hanging it on the ceiling and even placing it on stair risers. And, with removeable wallpaper, you can add color and pattern to your space without a permanent commitment.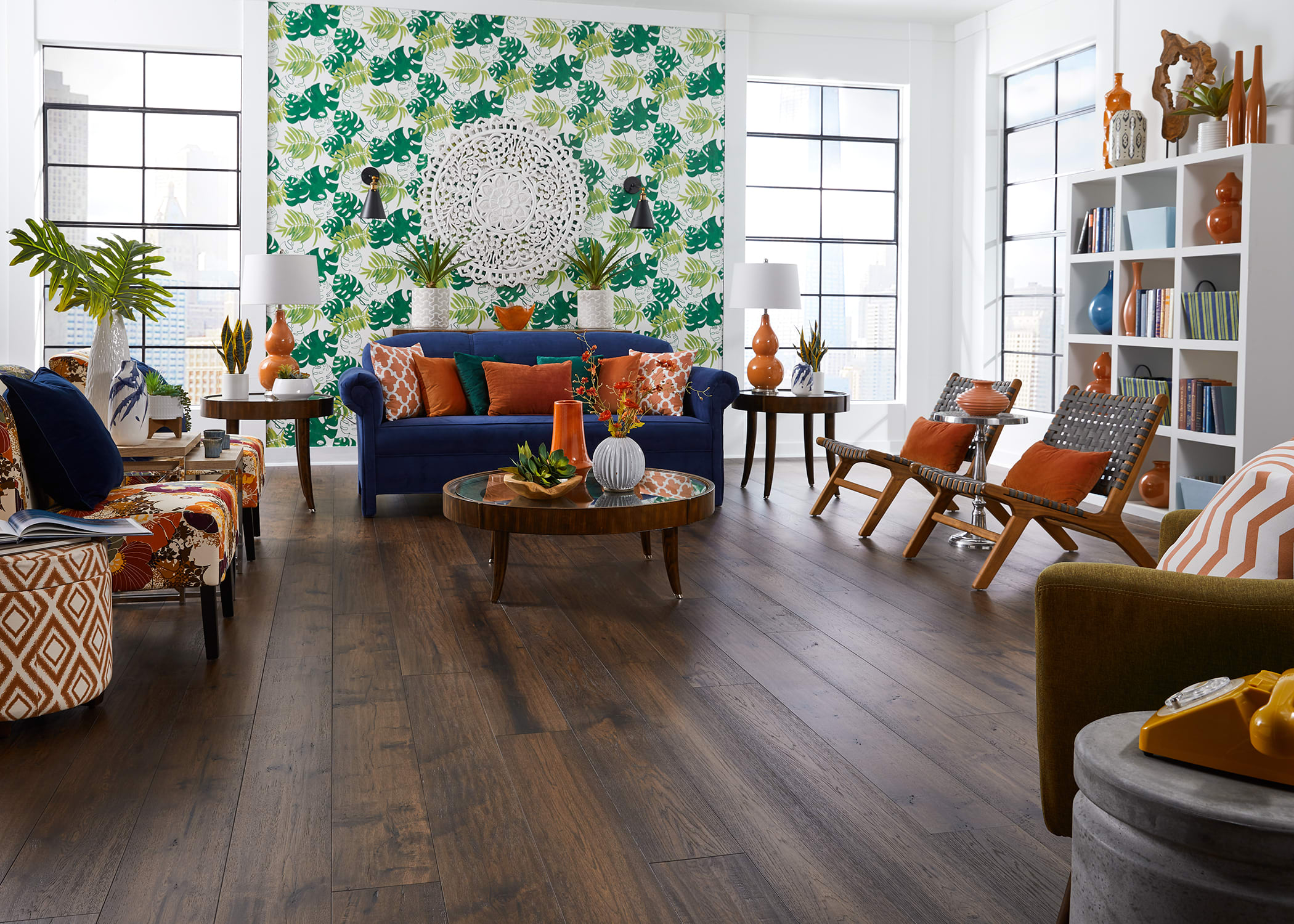 Score with the Floor
Historically, floors have brought patterns into the home, and many of those looks, are back in style, especially geometric patterns. Chevrons, like Manhattan Chevron Engineered Hardwood —featured in the HGTV Dream Home — bring a sophisticated and timeless look with a subtle, upscale pattern.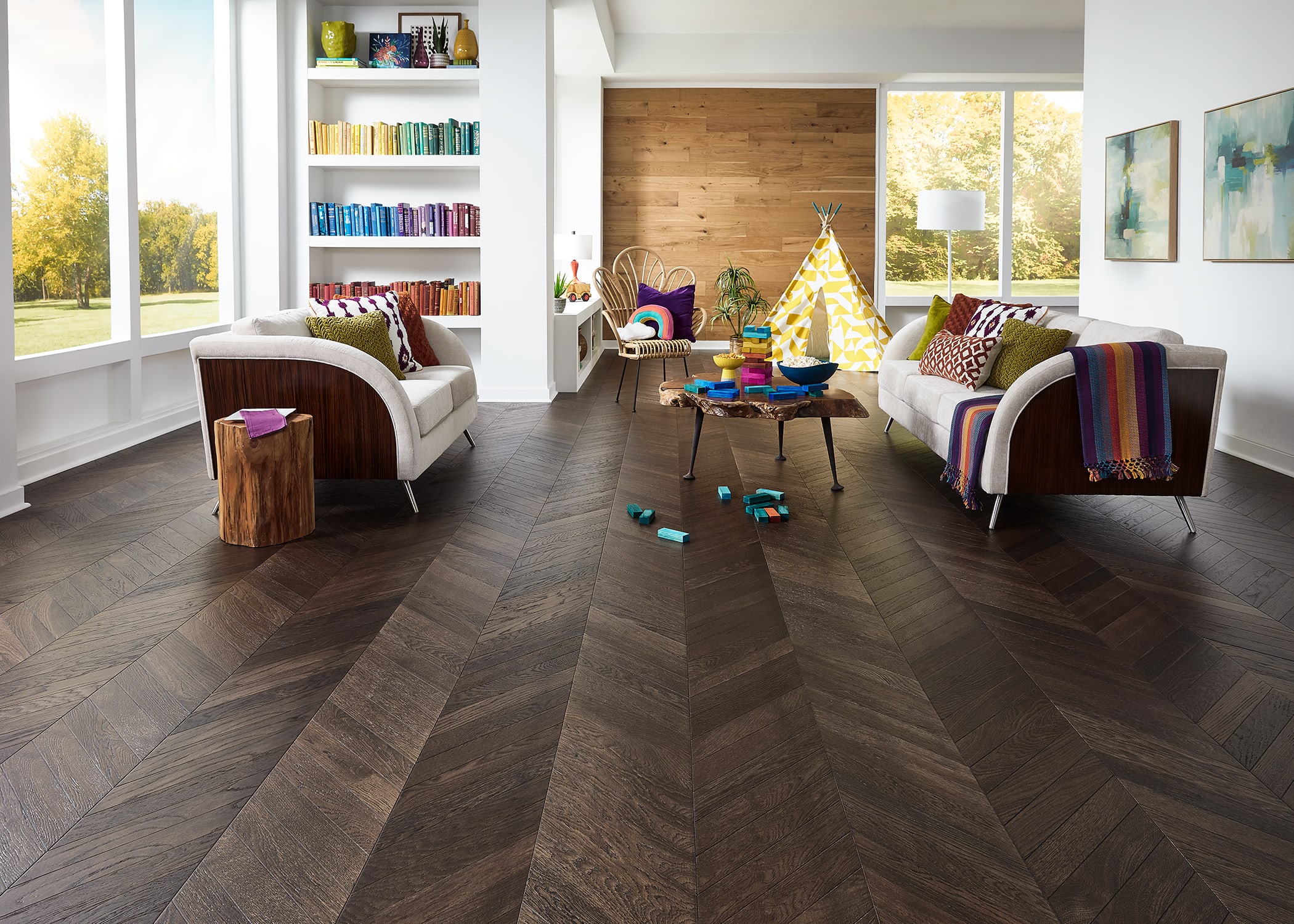 Every year flooring gets more exciting and patterns are a big part of the ongoing evolution of flooring looks. It's amazing how technology has elevated flooring to offer whimsical printed styles, like our Patchwork Gray Tile Laminate flooring that takes inspiration from hand-painted tilework to present an heirloom feel.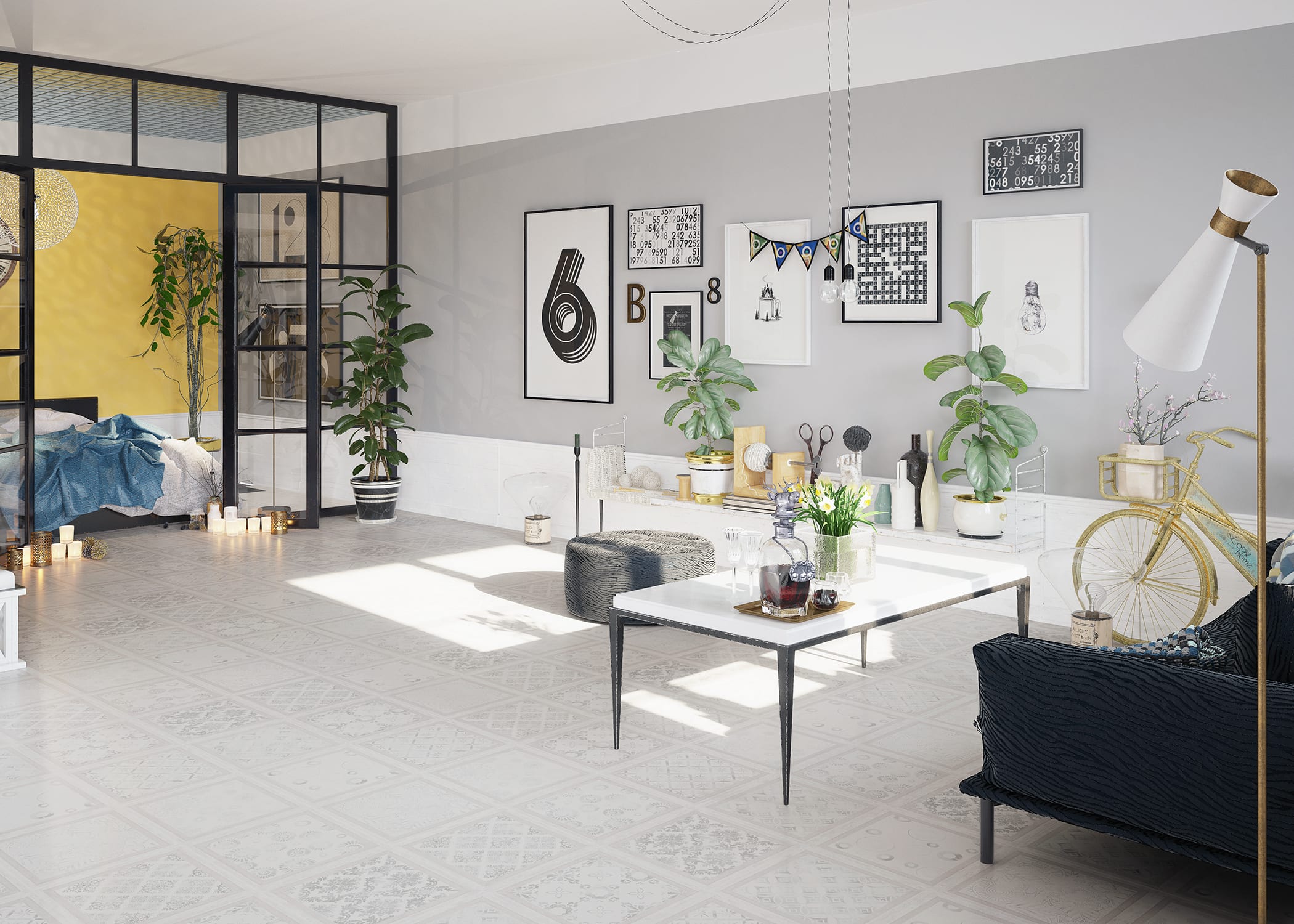 An Interesting Accent
A quick way to add patterns in a space is by going bold with accent pieces. Something as small as choosing patterned pillows to coordinate with your sofa can add instant vibrance. Curtains can also be a canvas to let patterns shine. And, while the mixing of patterns is not brain surgery, it is a science.
Some general tips are to keep a balance of patterns by distributing the style across a space. Using similar color hues or styles can also tie together a room with patterns. It's also safe to use different patterns, but be sure they are distinguishable to vary the scale — in doing so you can create contrast by keeping intricate patterns to smaller pieces and bolder looks on bigger spaces.
There are plenty more pattern tips worth exploring and we would love to hear how you use patterns in your home. Follow @LLFlooringOfficial on Instagram or Facebook and tag us using #LLStyle