Pets vs. Hardwood Floors? You Can Have Both!
Published on May 16, 2022
Revised from article published 3/23/2011
Over 70% of Americans have pets. Make no mistake, our furry friends are part of the family. When you're choosing new flooring, you should consider what's best for all your family members. And the four-legged members certainly have their own unique needs in this area.
What is the best kind of floor for pets?
The first flooring option that comes to mind for households with pets is vinyl, or vinyl plank.
Vinyl floors are resilient, waterproof, and resistant to scratches and dents. Style-wise, vinyl plank has come a long way. Most vinyl flooring is designed to mimic stone or wood patterns. And it's affordable!
Our Coreluxe vinyl floors are some of our top-rated waterproof floors and a perfect fit for active, pet loving families. Plus, they limit that "click-click" sound your pets' nails make on the floor ;)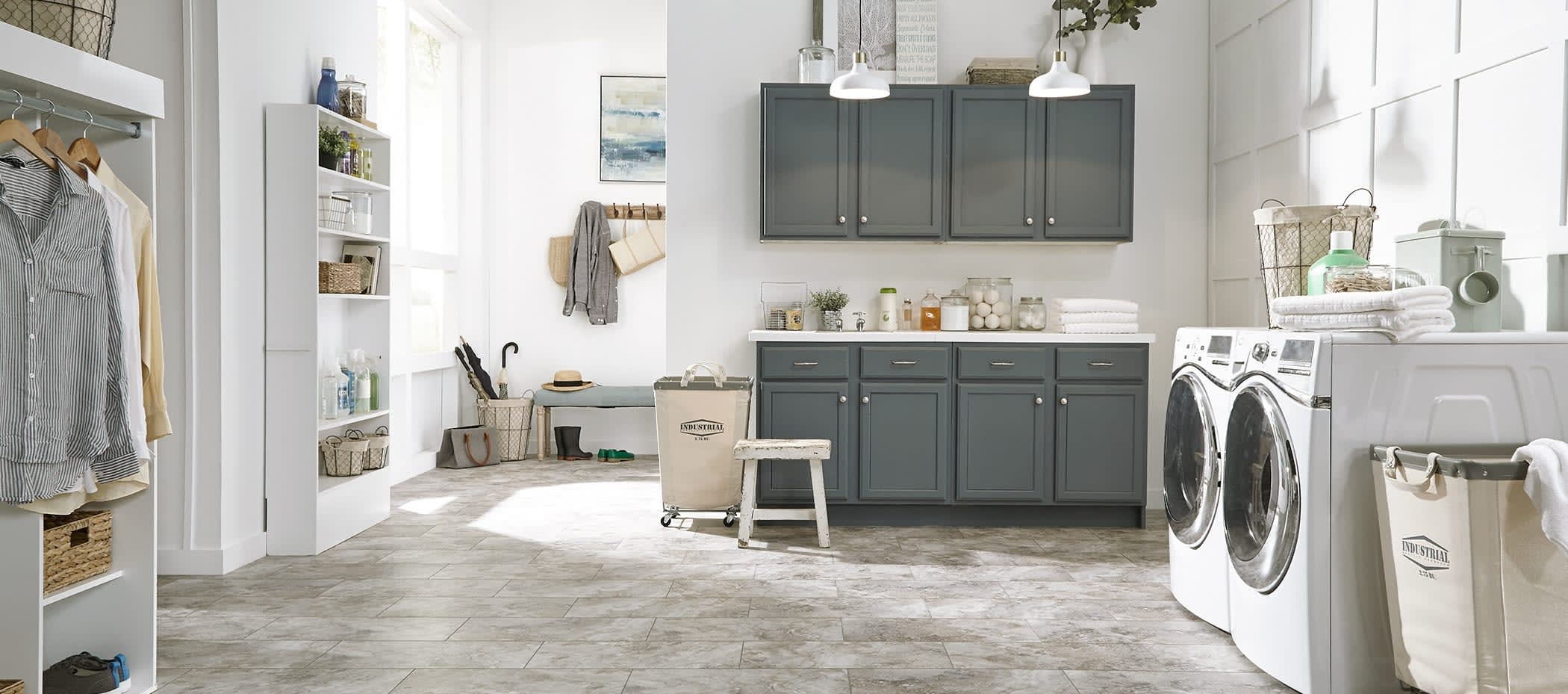 Tile is another great option for people with pets. Tile flooring is a smart, liquid-proof surface with tons of different designs, even wood-look options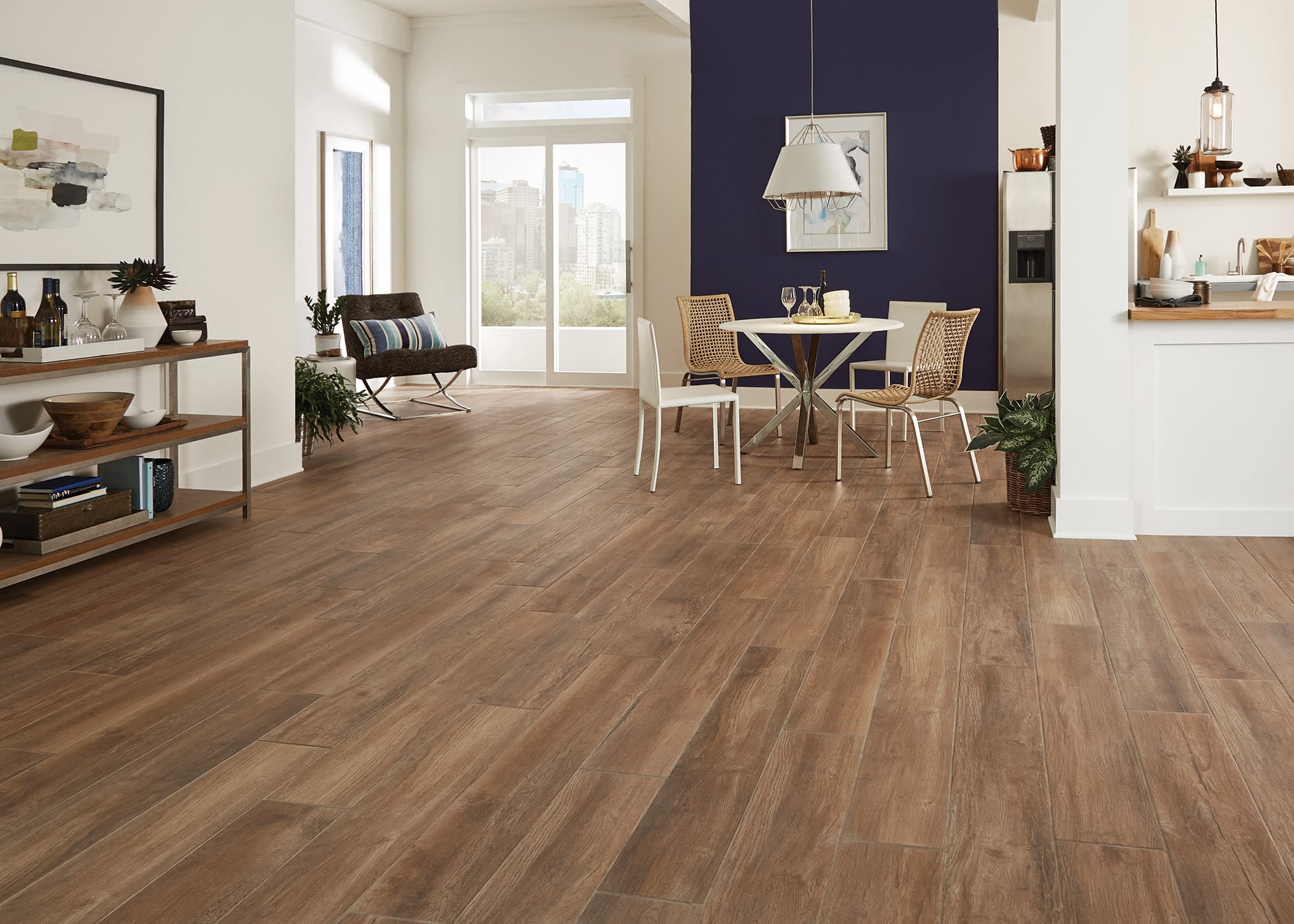 But real, natural hardwood embodies a tradition of striking beauty and peerless luxury. Having been a floor covering of choice for generations, it's built up an unmistakable character—one that can conform to a wide range of stylistic and visual preferences. Hardwood floors are classic. The natural splendor of hardwood is a choice that will never go out of style.
With scratching claws, occasional accidents, and muddy paws you may ask "Can I have hardwood floors in my pet-friendly home?"
The answer is YES! With new technology in hardwood, there are tons of options that are scratch-resistant, dent-resistant, and even water-resistant. Kid and pet approved! Today's wood floors are designed to withstand the traffic of busy families, including man's best friend. In fact, wood may be the only flooring that can truly last for the life of your home.
Consider the Era Collection. These innovative engineered hardwood floors combine cutting-edge 5G® locking technology and trending style to redefine hardwood flooring. Offering the latest looks in European Oak, Era hardwoods feature ultra-wide and ultra-long planks that create an open, stylish look in any room.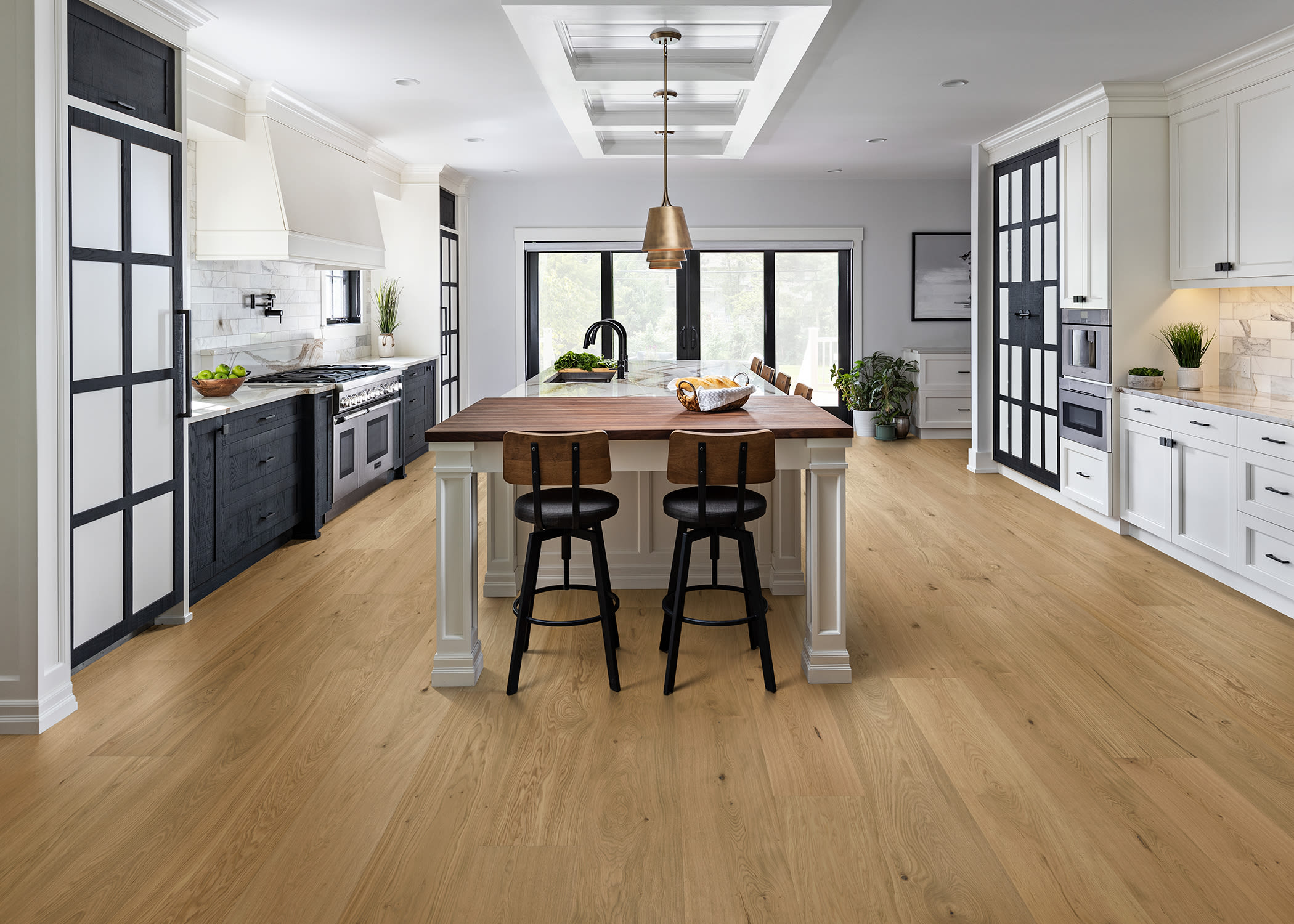 Or, for the latest in flooring technology that you will love even when your pets are on their most questionable behavior, check out Hybrid Resilient. With Duravana Hybrid Resilient Flooring, featuring Dual Defense waterproof technology, your floors are protected from everyday spills, splashes and accidents.
The waterproof planks are paired with a state-of-the-art locking mechanism that creates a watertight seal, preventing liquids from seeping between planks. Designed to replicate the natural color, grain, and texture of hardwood, Duravana floors offer classic style with modern technology.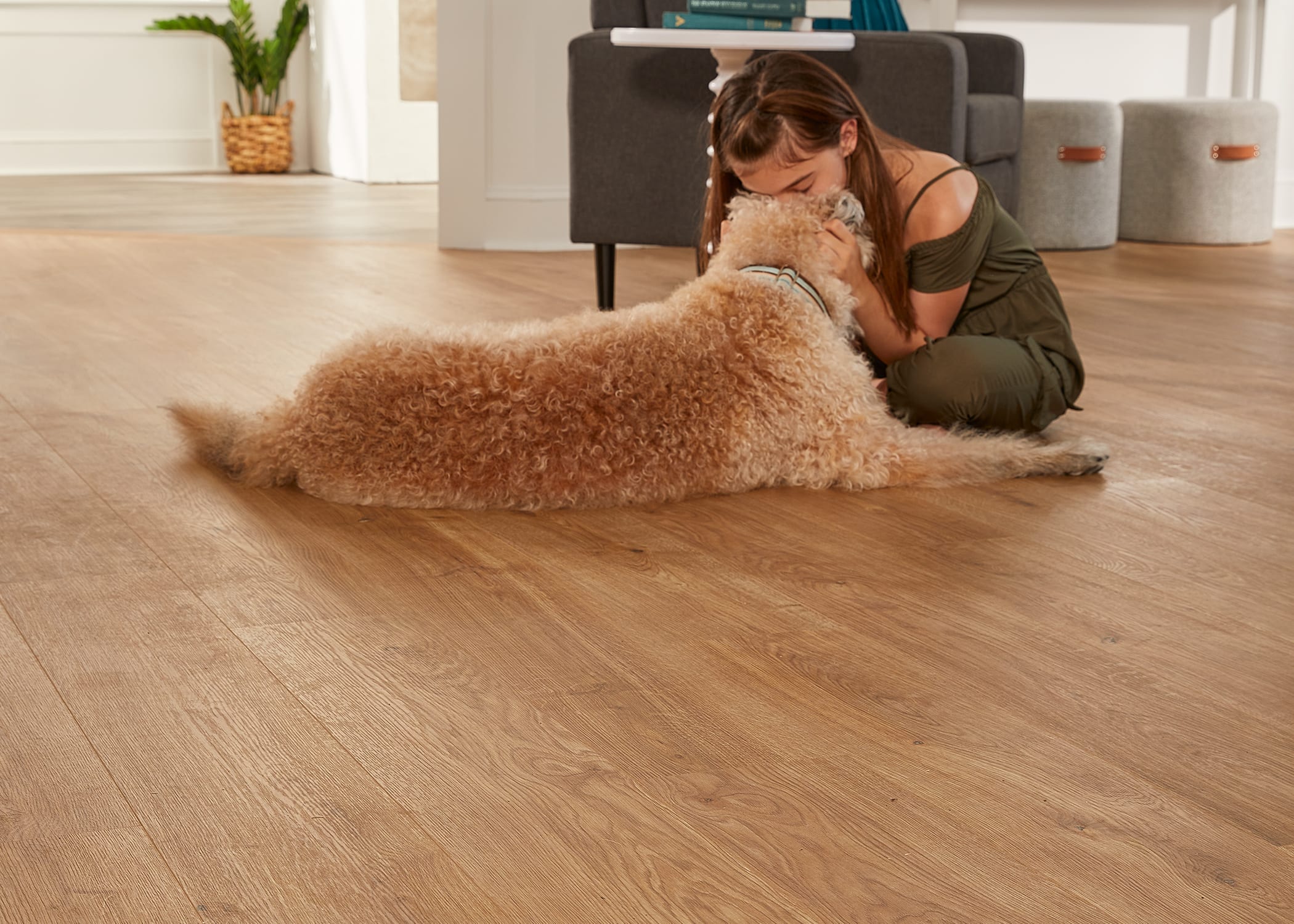 What kind of pet do you have? Show us your furry friend or your home project by following @LLFlooringOfficial on Facebook or Instagram - then use the tag #LLStyle.