Making the most of your home through multi-purpose design
Published on February 05, 2021
2020 taught us that it's truly important to love your home and have it work for you. Now that bedrooms, dining rooms, and even a closet nook, have been used to support family activities, it's more important than ever to think through multi-purpose design in your home.  
First, as a designer, I believe that having the basics finished in a home set the groundwork for the rest of the room. Before you start adding the layers, make sure the basics like flooring are set and ready to go. The great thing about flooring is that if you pick something classic like hardwood, you know it will stand the test of time and is versatile enough to customize as your styles change. There are also flooring options that are resistant to stains, scruffs, and scratches, making them the perfect fit for a family home that is used to its fullest potential and constantly evolving.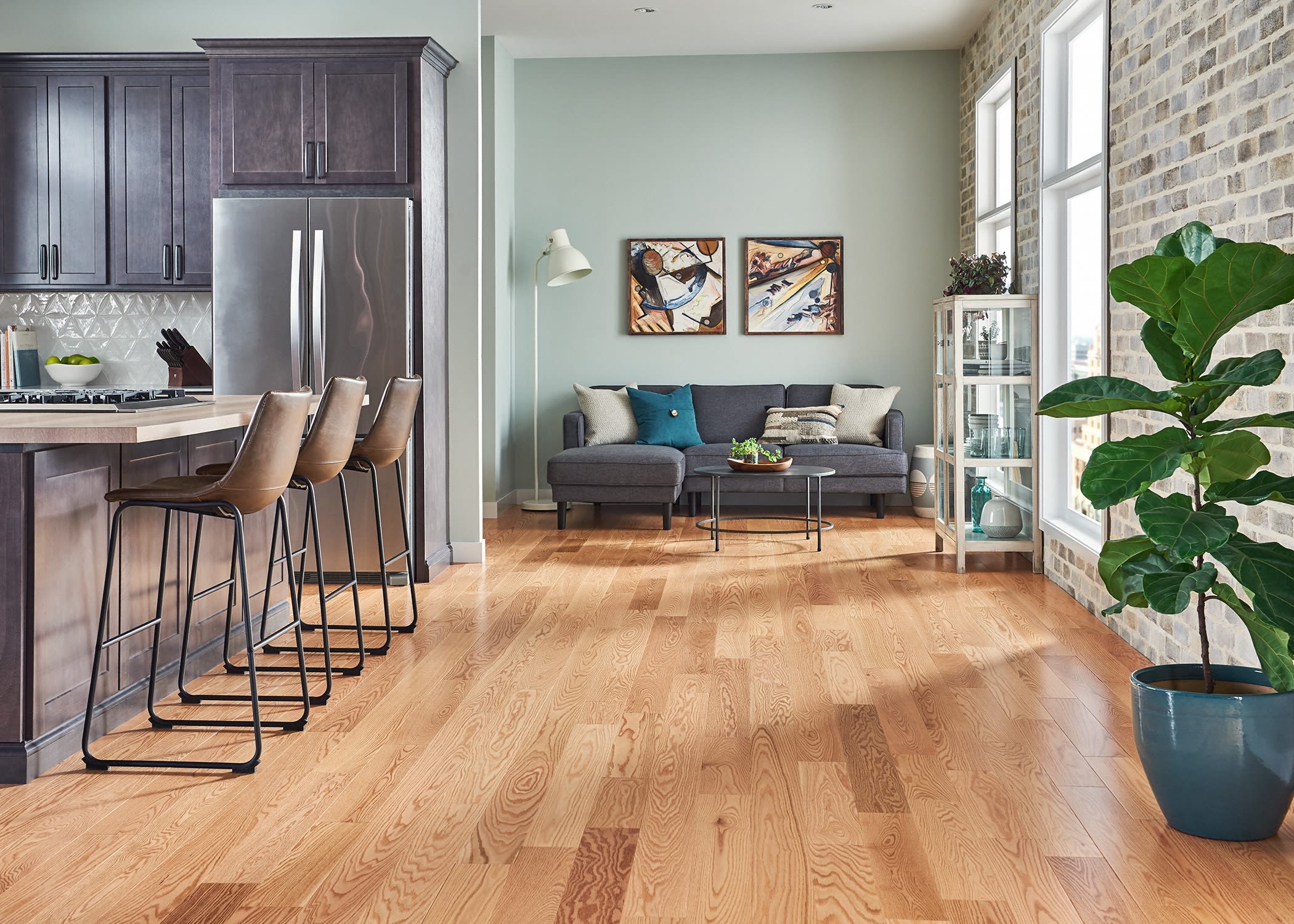 Next, think about your needs, since every family is different. If you love having dinner together as a family, it wouldn't be a good idea for you to change your dining room into an office. However, by incorporating a nice-sized table in your dining room with comfy chairs and a sideboard for storage, you can use it as a command center for work and school during the day, and in the evenings and weekends, everything can easily be put away for dinners or family game night. 
2 for 1:
Convertibles are not only for cars. When searching for furniture to outfit your home, pay attention to items that can be converted from one piece of furniture to another. A sofa that can turn into a sleeper is crucial if you have guests. A daybed can function as a sofa at the beginning of the day and a bed for sleeping at night which is perfect for a combo guest room/home office.
Make your walls work for you:
When the footprint of your home is small, it's helpful to go vertical with storage. There are even wall-mountable desks and dining tables that fold down when in use! If you have a TV media cabinet built in, opt for a drop-down desk area as well. Many pre-made TV media cabinets now come with it!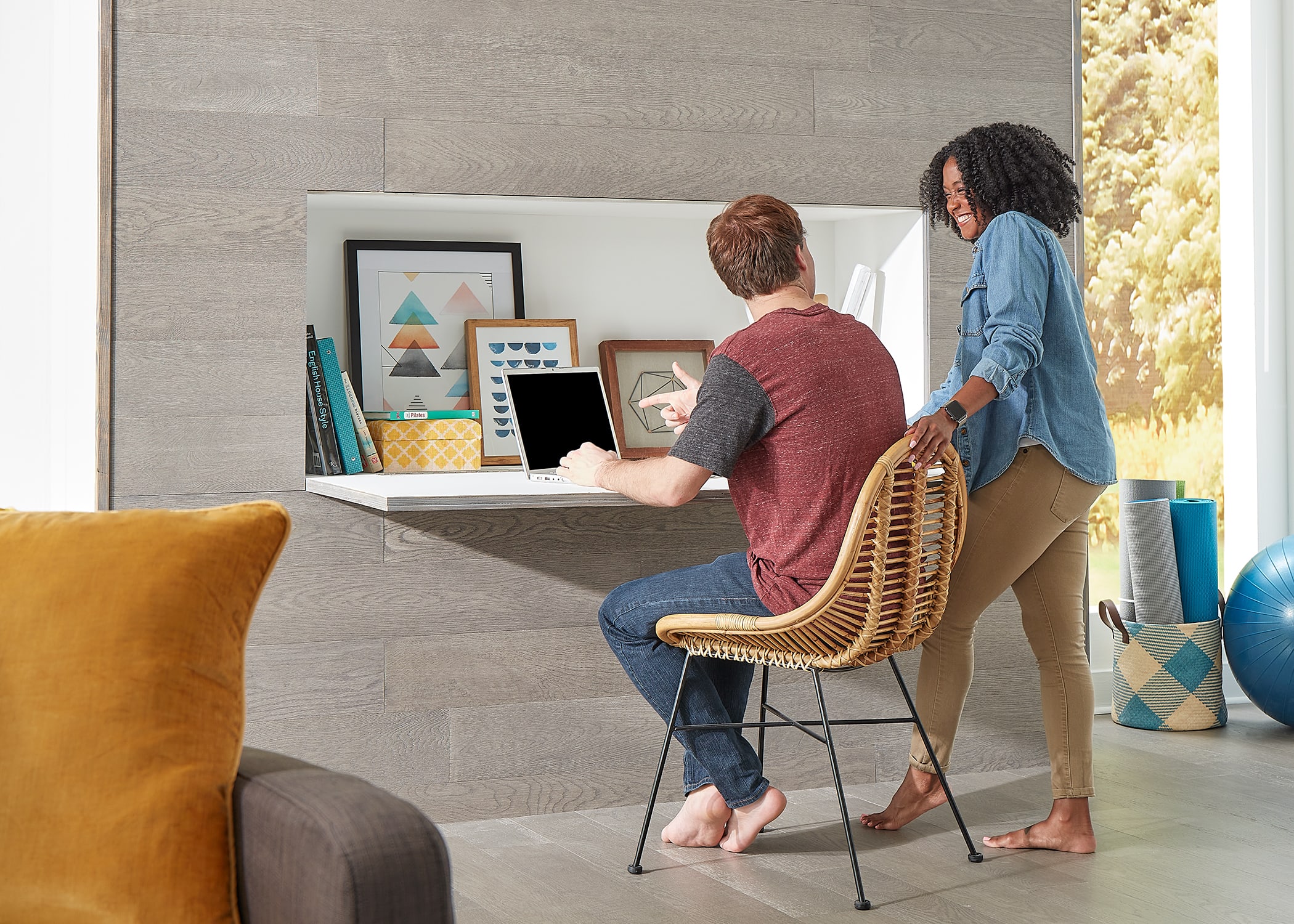 Virginia Mill Works - 3/8 in. x 6-3/8 in. Wind River Oak Distressed Engineered Hardwood Flooring
Divide it up:
If your home has an open concept design, then folding screens are perfect for dividing up rooms and making sure everyone has a space for themselves while they work and play. If you want a more solid structure then utilize a cube storage unit that will not only divide the space, but also gain additional storage.
Creating a flexible home is the key to a happy home. Take these tips to help make your home work for you!