The History of Hardwood
Published on July 01, 2022
Few home-building materials have stood the test of time quite like hardwood. It's been a building block for US homes since the 1700s, and for hundreds (maybe even thousands) of years prior in other places around the world. Known and loved for its beauty, strength, and longevity, solid hardwood continues to be a go-to flooring selection for homeowners, whether they're refinishing old flooring or laying new boards down to last for generations into the future.
Here, we're taking a look at the long, impressive history of hardwood flooring, and exploring some modern choices you can make to bring natural warmth and history into your own home.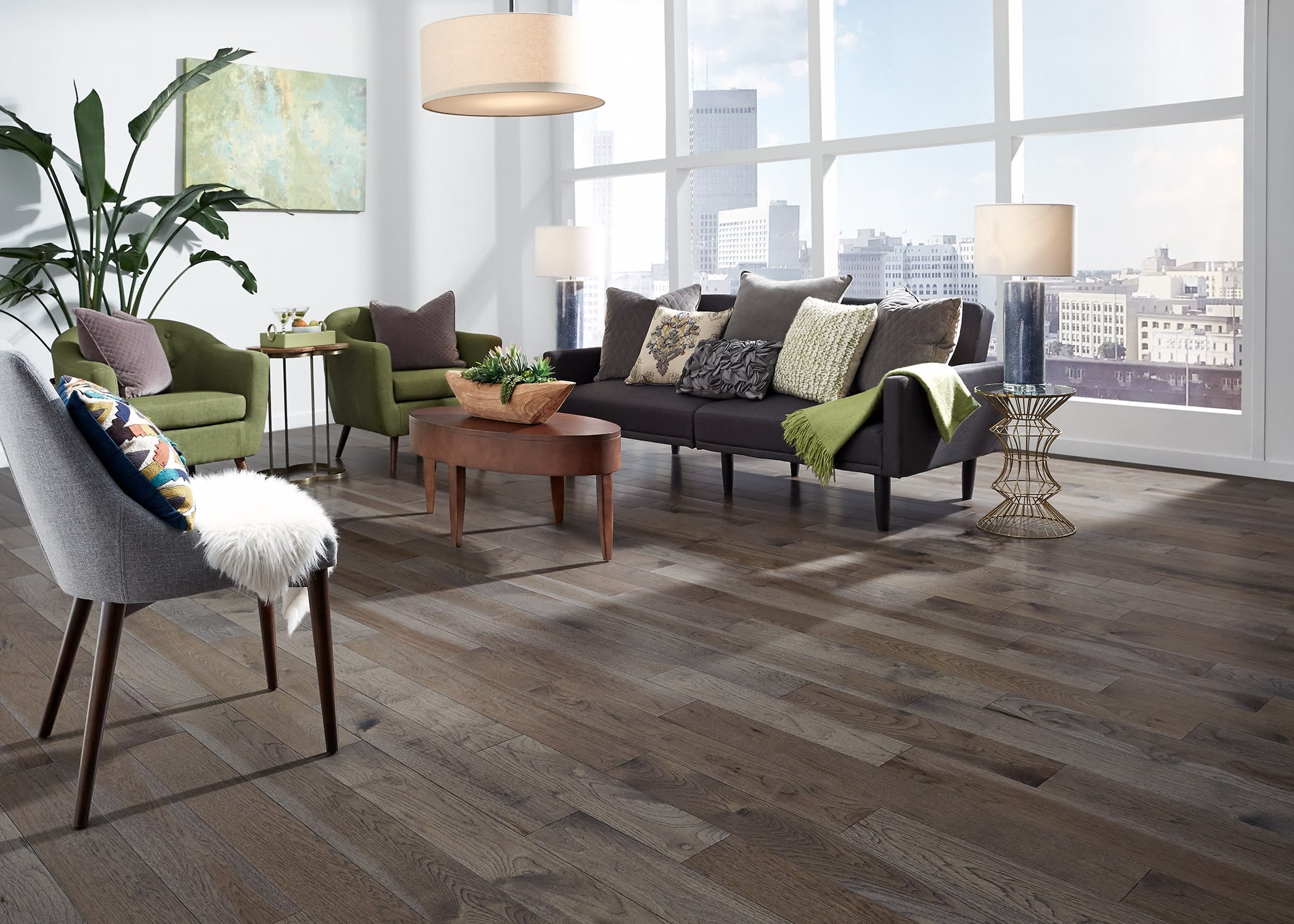 From Egypt to Versailles
Though it hasn't always looked (or felt) as polished as it does today, hardwood has been a go-to choice for flooring in structures dating back to 3000 B.C. There's evidence that ancient Egyptians used timber, smoothed with quartz sand, to reinforce and protect stairs and flooring. Ancient Greeks and Romans are often credited with perfecting the art of veneer and wood inlays, pushing the envelope of innovation with adhesives and bonding agents made from materials like fish glue and egg whites.
Fast forward a thousand-or-so years, where the Middle Ages saw timber—largely oak—as a commonly harvested resource for flooring in castles and other major structures. With the construction of the Palace of Versailles in the 1660s came one of the most well-known parquet floors in history, stretching a length of 246 feet through the Hall of Mirrors. This marked a new beginning of wood floors being used in a decorative, luxurious capacity, according to Wood Floor Business.
Hardwood in the U.S.
With the influx of European colonists settling in North America in the 1700s, timber, specifically pine, was a reliable, accessible material for homes as new communities were being quickly built along the East Coast. Completed in 1730, Stenton, a familial estate in Philadelphia, is one of the oldest remaining homes with its original wood floors. Long, uniform floor boards were a coveted mark of wealth, while boards varying in width and length were often found in poorer households.
Around the mid-19th century, the tongue-in-groove design that we know and love today became ubiquitous in high-end homes. It was uncommon to see high-gloss finishes or varnish, but it was fashionable to paint your floors in shades of yellow, brown, gray, or deep red, often in geometric patterns to mimic the look of marble flooring.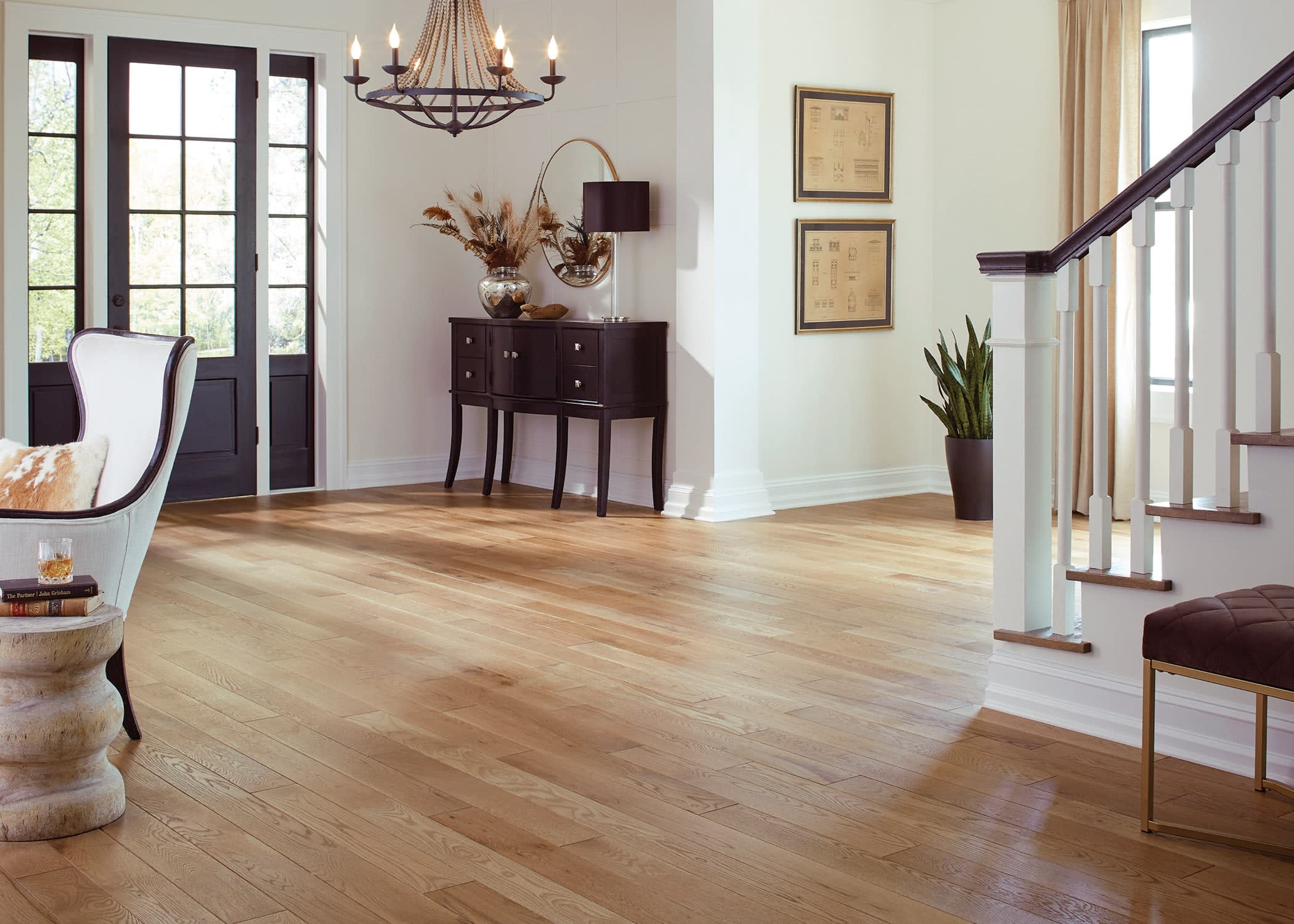 Enduring Quality
Hardwood floors have continued as a cornerstone of American home building ever since, with today's homeowners seeking to return older hardwood floors to their former glory, or install new hardwood to stand the test of time. The classic material is known and loved for its warmth, durability, versatility, and tradition.
Each of these qualities are on-display in LL Flooring's Bellawood Amherst Oak, which suits a range of styles from historic, rustic farmhouse to modern Scandinavian escape. 
Visit LL Flooring's Wood Page to view all solid, engineered, and unfinished hardwood flooring choices and order free samples shipped to you with just a few clicks.
Post your photo on Facebook or Instagram and tag @LLFlooringOfficial for a chance to be featured on our page!