The Emmy for "Best Home Design" Goes To...
Published on September 17, 2021
The Style Emmys
As avid fans of beautiful interiors, we're constantly inspired by the set design on our favorite TV shows.
Whether it's the detail of a period piece or the modern, bold aesthetic of a current-day sitcom, Art Directors and Set Designers are always on the cutting edge of design trends, and are often the ones driving the next trend themselves. In fact, when done well, a distinctive interior set design can become its own character of sorts, matching the energy and personalities of the characters themselves.
And just in time for Emmy season, we nominated some of our favorite TV interiors here, ranging from mid-century mod to modern-day coastal California. 
Big Little Lies, HBO
The scale of the homes in this HBO show may be out of reach for a lot of us, but the idea behind them is fully achievable, whether you're a wealthy housewife with a dark secret in Monterey, California, or an average person anywhere else.
The secret is to choose light-colored, cool-toned wood flooring to get a beachy vibe, like Hatteras Hickory Solid Hardwood, while keeping the rest of your color palette similarly light and neutral. Installing sophisticated fixtures and light switches with a dimmer is key to achieving the cool ambience of atmospheric lighting.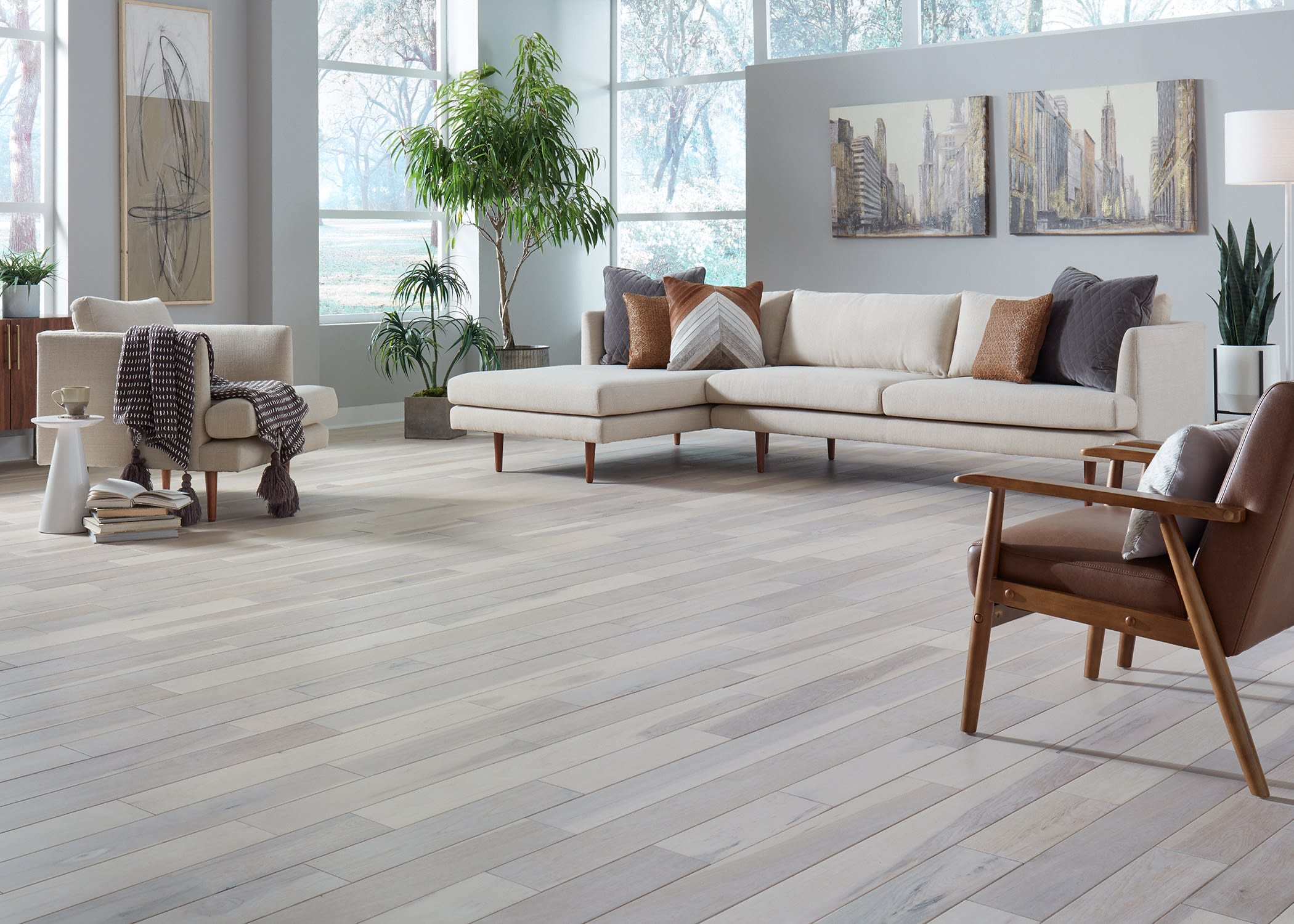 Mad Men, AMC
You don't need to be a sharp-dressed New York advertising executive from the '60s to enjoy a colorful, graphic mid-century design theme in your home. Thanks to a style revival, mid-century design can be seen everywhere these days, from furniture with sharp clean lines to interior paint in rich, earth-toned color palettes. With shows like Mad Men as inspiration, you can transform your home into a sophisticated mid-century modern space—without the quirks (looking at you, conversation pits).
Although linoleum and colorful shag carpeting were vying for popularity at the time, we've luckily evolved in our flooring tastes. For a sophisticated mid-century floor, check out Saddle Oak Solid Hardwood Flooring.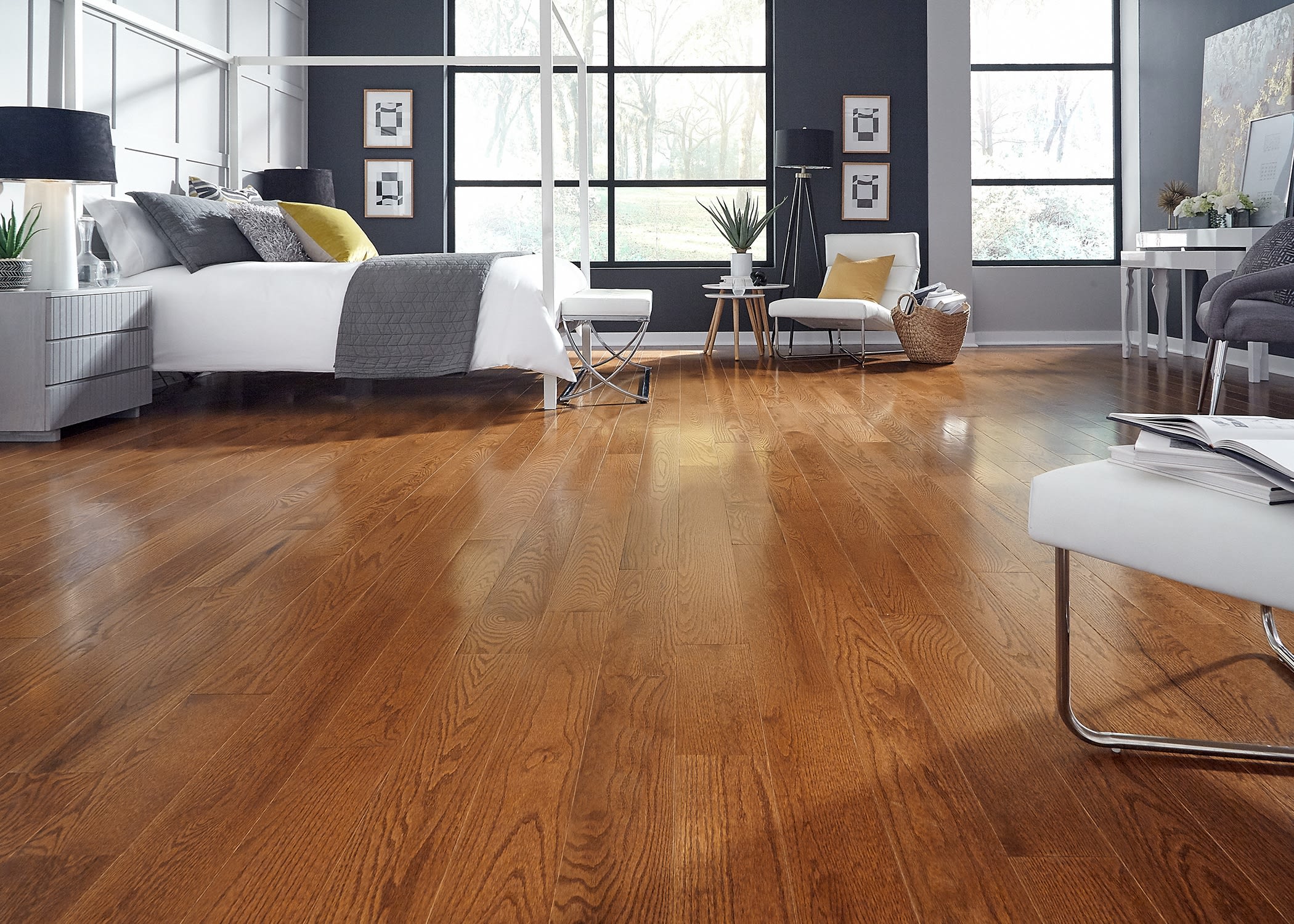 Black-ish, ABC
Multi-camera network sitcoms are built around their interiors, almost to the point that the set pieces become a part of the show itself—from The Brady Bunch to Full House, it's more than likely that the home interiors instantly come to mind when you think of the shows. Modern sitcoms like ABC's Black-ish use this to their advantage, utilizing the design of the family home as a space that speaks to the personalities of the show's characters.
In Black-ish, the Johnson family home is trendy and cozy, with a mix of color and modern art that matches the energetic flair of each character. To achieve a similar look with your flooring, check out Mocha Oak Solid Hardwood Flooring.
Do you have a nomination for best TV floor style? Tell us—and tag us—on Facebook or Instagram at @LLFlooring and use #LLStyle.