Customer DIY Video Review! - Vinyl Plank Flooring (Old Wood)
Glen and Robin from Florida decided "Let's tackle this ourselves!"
We caught up with real LL Flooring customers who volunteered to discuss their floor shopping, buying and installation experiences. In no way did these customers receive compensation for their kind words. (They're speaking straight from the heart about floors, and we value that!)
Want to see how a vinyl floor similar to this would look on YOUR floor, right now? Try our Picture-It floor changer, right now and get ready to have fun.
Find the closest store and visit us, or order a free sample online!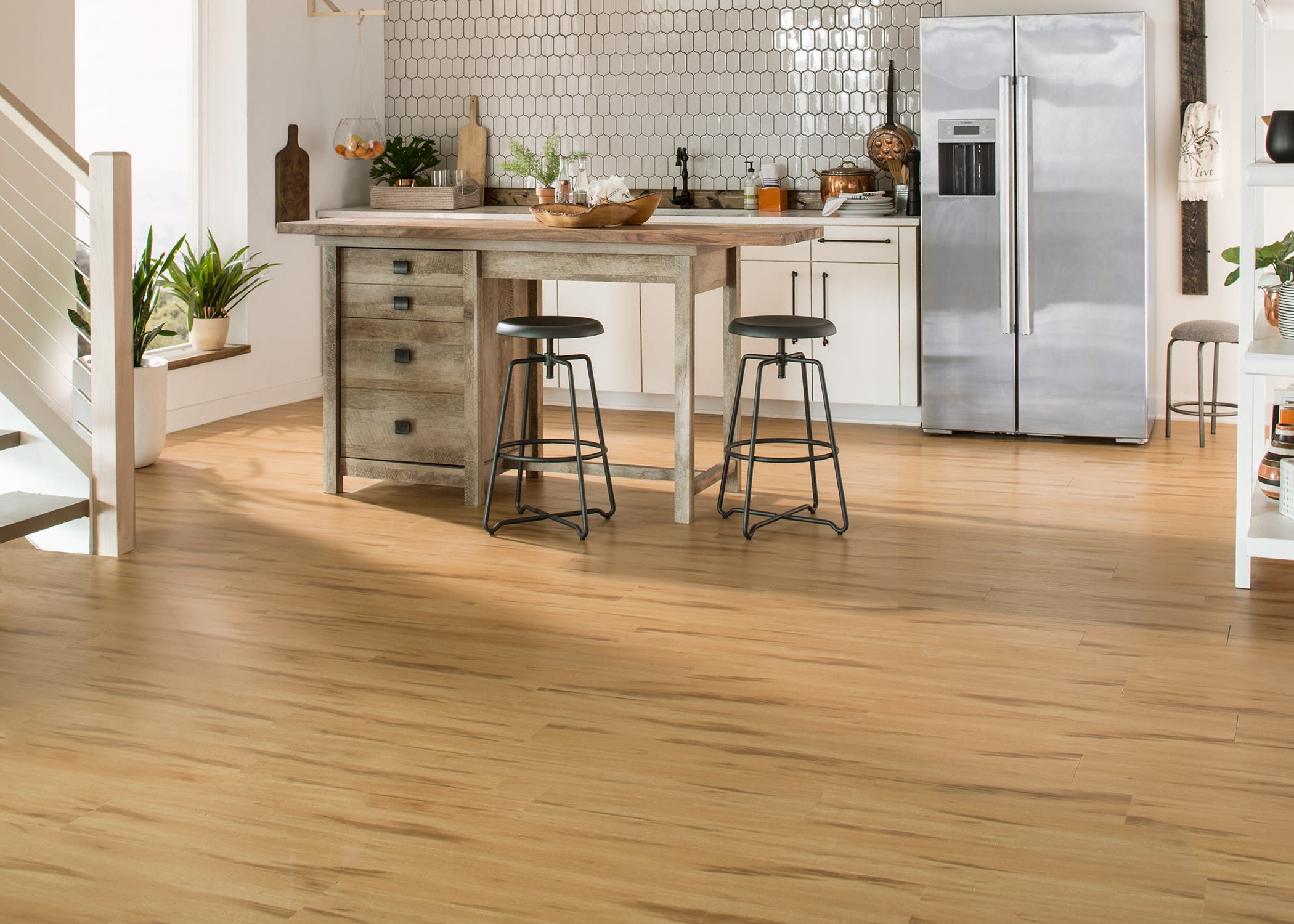 Tranquility XD 4mm Sugar Cane Koa Luxury Vinyl Plank Flooring (pictured) a similar tone Vinyl to what Robin and Glen chose.
It looks not only like wood, but feels like it too... even old wood!
Published on January 29, 2013