3 Design Tips for Garden and Patio
Published on June 23, 2022
Garden Party!
At long last, the time we've all been (im)patiently waiting for has arrived: summertime. 'Tis the season to throw open the windows and kick back in the great outdoors to enjoy the sunshine and warm nights with friends and family. And with the summer solstice nearly upon us, there is no better time to reimagine and revamp your own patio furniture setup, landscaping, and lighting to take advantage of the long days, whether you're entertaining guests or just enjoying a relaxing evening to yourself.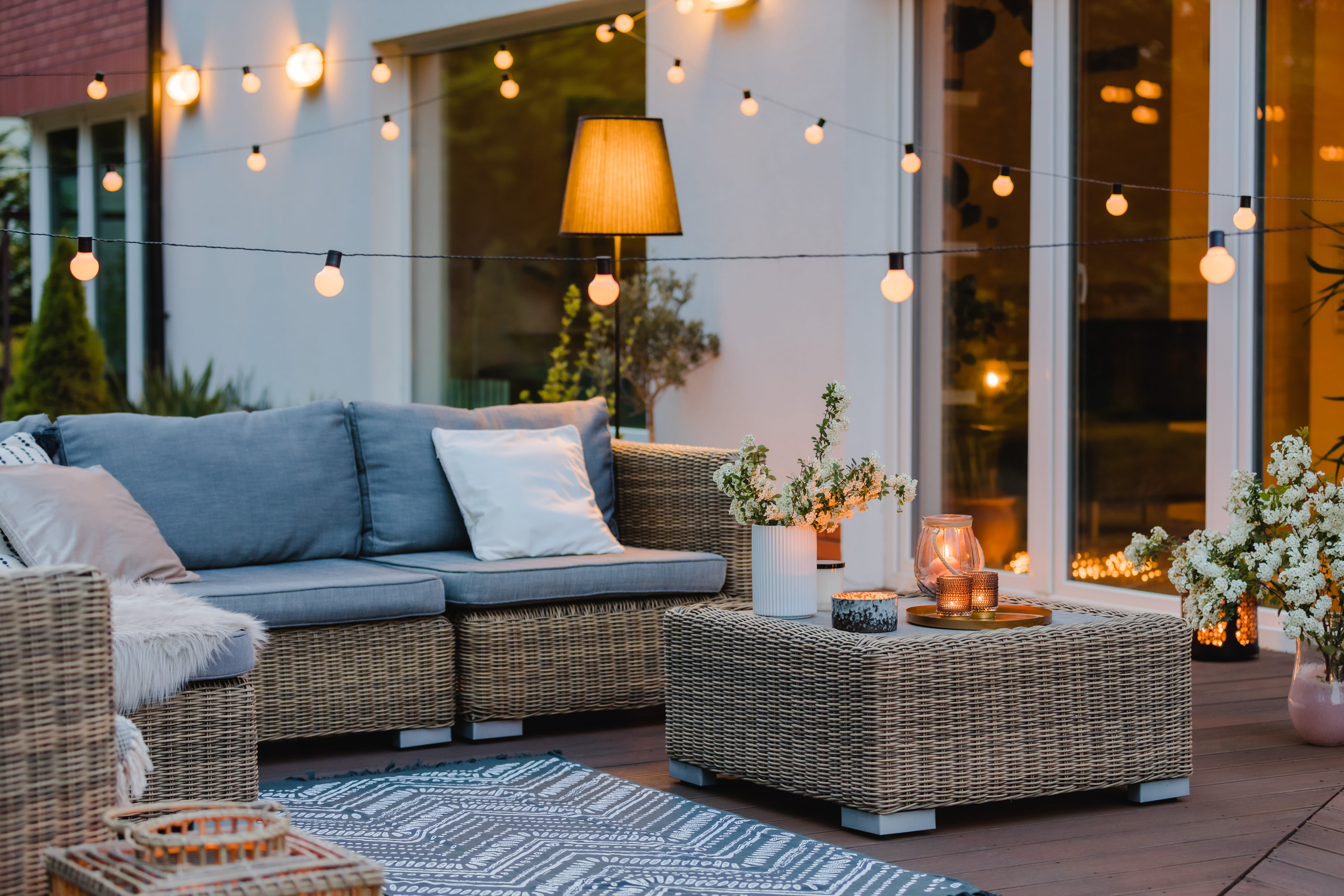 1. Outdoor Furniture & Flooring
The first order of business when shopping for outdoor furniture is determining durability and longevity—even if it's stored away for the colder months, it has to be able to stand up to the warm-weather elements. Maintaining your existing outdoor furniture can be as easy as an annual power-wash to remove the dirt built up over the year. If you're considering furniture with cushions like couches or rockers, cushion covers are a must (unless you don't mind a perpetually soggy seat).
When considering your layout, it might be helpful to think of your outdoor space similarly to your living room or kitchen. Whether you're assembling an outdoor living space with couches and chairs, or a patio table for group dining, some decorative touches like side tables or potted plant life can instantly spruce up the area.
For outdoor flooring, consider waterproof decking or tile, which can take your chosen style even further with options for wood and stone looks, while offering the resilience to last.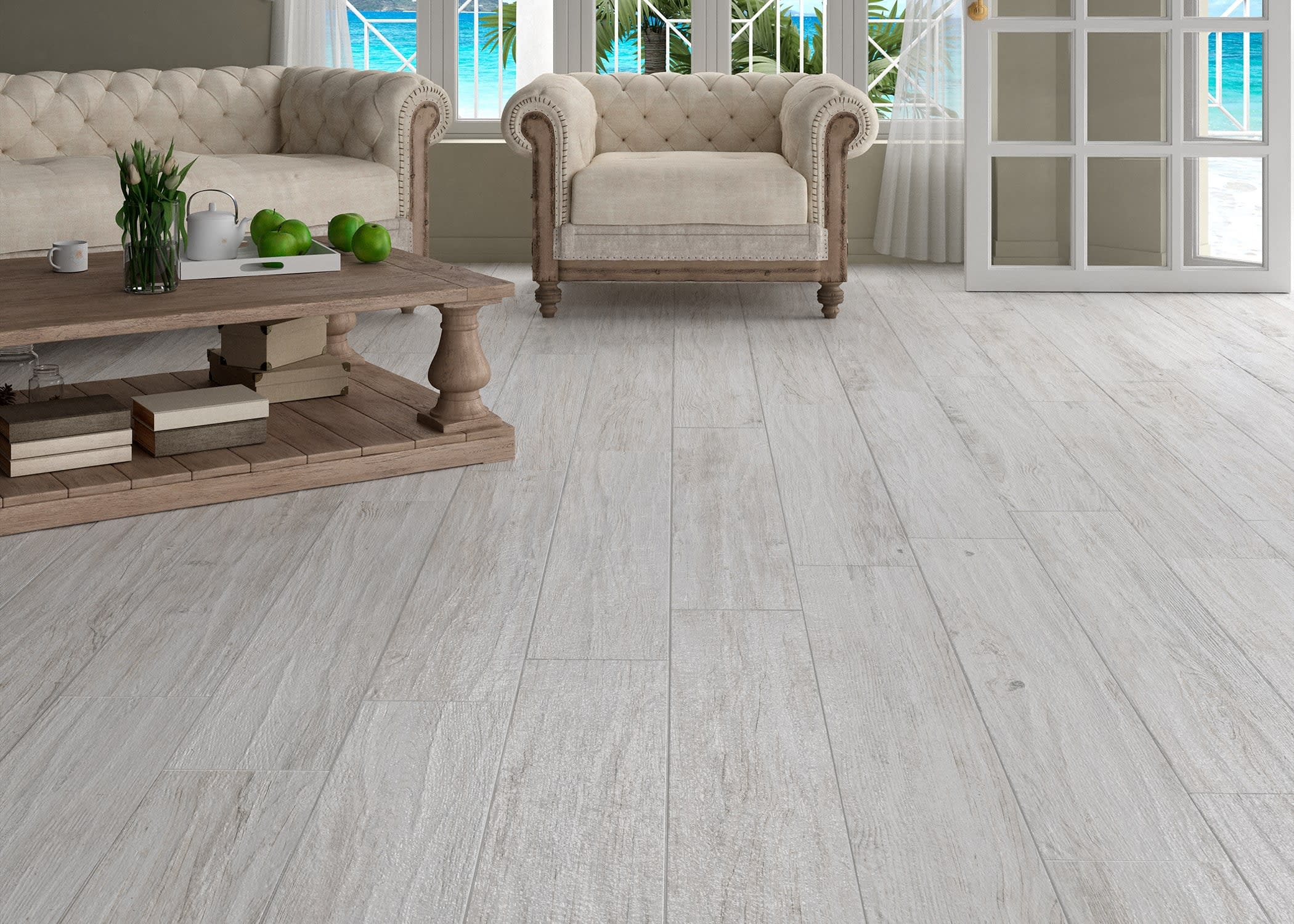 For outdoor dinner parties, interspersing some basic white candles in glass votives with some cut flowers or small potted plants brings warmth, life, and elegance to the table. And if you want to go the whole nine yards, dress it up with some fresh white table linens.
2. Landscape Décor
A great patio works in conjunction with the landscaping, creating a seamless outdoor design that's one with nature. When tying a patio area into your landscaping, look to natural materials like stone pavers, pebbles, and wood to play on the organic aesthetic.
3. Lighting
Outdoor lighting can be complicated to execute, but can make all the difference once the sun goes down. The warm and welcoming atmosphere that good exterior lighting offers is key to a winning patio setup, and allows you to enjoy the space well into the night. 
A high-quality set of string lights, whether they're heavy-duty Edison bulbs or daintier fairy lights, make for the perfect mood lighting and are highly versatile when it comes to hanging options. Hang them from a mature tree, string them across an awning, or fashion poles on the corners of your deck to illuminate your space.
Post your photo on Facebook or Instagram and tag @LLFlooringOfficial for a chance to be featured on our page!