Getting Started with Butcher Block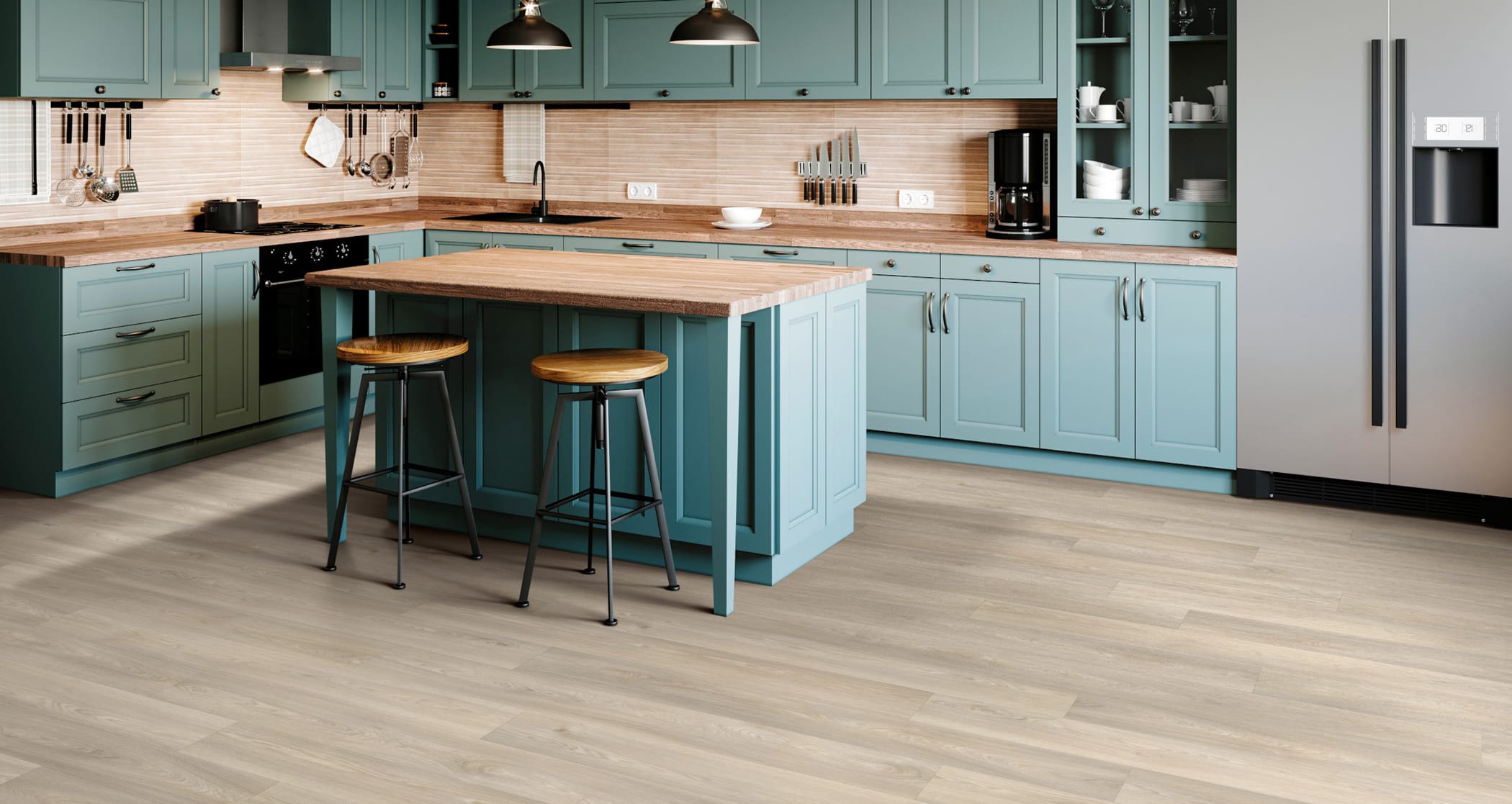 Published on June 07, 2022
Butcher block brings the warm colors and beautiful graining of natural wood into your kitchen and makes a perfect choice for countertops, island tops, backsplashes, and cutting boards. You can choose from an array of wood species in a variety of colors, all giving you a smooth surface glowing with rich detail. With such an enticing range of selections, how do you choose?
Pick Your Butcher Block Purpose
Butcher block can be used as a countertop, as an island top, as a backsplash or as, of course, a cutting board. Or make it easy on yourself and use it for everything!
Butcher Block Countertops
The gorgeous graining and colors of butcher block countertops give your kitchen a casual elegance that's both inviting and comfortable. The smooth surface makes it easy to wipe up spilled juice, dabs of peanut butter, or any other little mess common to busy homes. And despite the smooth surface, these countertops resist damage from sharp knives and butcher blades.
Butcher Block Island Tops
For all the same reasons butcher block makes a great countertop, it also makes a great island top. Try using it to set off a cool marble or slate countertop—its warm honey colors and soft graining make for a distinctive contrast.
Butcher Block Backsplashes
A butcher block backsplash makes a great complement to butcher block countertops. It also adds a golden accent to kitchens with countertops of all kinds.
Butcher Block Cutting Boards
Butcher block originally began as a professional butcher's cutting board. It maintains its position as the premier surface for preparing your food, displaying a platter, and they make a great gift idea.
Butcher Block Wood Species Offer New Details
Choose your favorite detail from woods including traditional maple, American walnut, acacia, ash, and many more in rich shades of blonde, copper, and brown. Each species offers a variety of graining and colors, with deep, dark lines that weave and veer into beautiful patterns, offset against rich hues and shadings. Consider lighter, blonder colors for a sunny, open feel to your kitchen. Or go with deeper tones for a sophisticated, dramatic appeal.
No matter how you use butcher block, it's sure to enhance your kitchen with a natural charm that's hard to match. Explore your options with butcher block and upgrade your kitchen in a simple but effective way.
Also, are you in our helpful how-to community on YouTube? We offer guides and tips like this classic video below, with more to come.
Subscribe to the LL Flooring YouTube Channel and join in, let us know what you think!