Design from the Ground Up
Whether you're looking to freshen up your home or start from scratch, floors are a great jumping-off point from which to build a design.
Published on January 21, 2022
Perhaps more than any other element of the home, floors carry the heaviest burden of both style and support—literally. They make the most contact with a home's inhabitants, often weathering tough conditions and heavy traffic. That's why it's important to make the right choice for your lifestyle when you're looking at flooring options, and it's important to have the right knowledge on how to best take care of them.
Whether you're looking to freshen up your home or start from scratch, floors are a great jumping-off point from which to build a design. Here we've got a few floors that are leading the trends in the coming year — and are durable enough to look great for years to come.
Engineered hardwood
Hardwood floors are as classic and timeless as they come—for hundreds of years, builders and homeowners have relied on wood to provide trusty, durable support for their abodes. As other flooring materials have come and gone, hardwood remains as a go-to choice to impart natural warmth and support for whatever life may bring. 
But with the innovation of engineered hardwood, even more durable options have hit the market that bring together all the best things about hardwood with the heavy-duty stability and easier DIY installation of an engineered plywood core. Plus, with engineered hardwood you can take planks even wider or longer for sophisticated looks. Options like the Gannett Peak White Oak hit on the mid-toned hardwood trends while offering a more economical price point and simpler installation.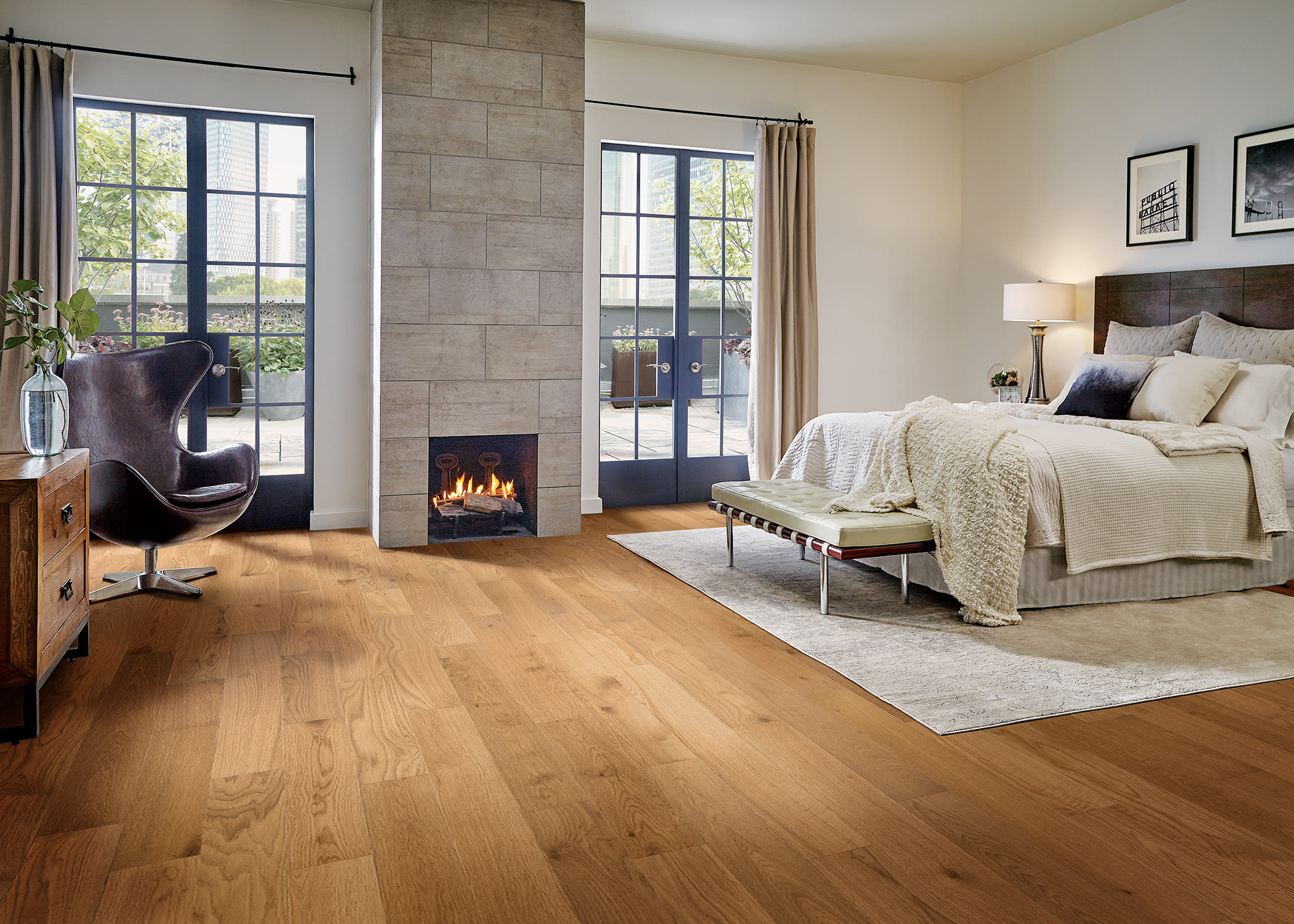 Patterned layout
Although it may seem trendy, hardwood patterns are coveted classic features found in homes dating back to the 19th century, and are an architectural focal point that can add subtle elegance and interest to any room. Consider Manhattan Chevron Engineered hardwood as an example. The classic chevron pattern adds a bit of unique flair to an otherwise traditional hardwood. Available in readymade patterns ranging from chevron to herringbone patterns, a patterned hardwood design can add a natural flow to your home —and if you've got some DIY know-how, you can customize your patterns to frame or emphasize areas of your space.
Natural tile
The name of the game in 2022 design trends is natural elements, and aside from hardwood, there's nothing more organic than natural stone floors. Something like Graystone Travertine Porcelain Tile laid in the trendy offset "subway tile" pattern can make a space look bright and modern, playing off of natural light to bring sophistication to any room.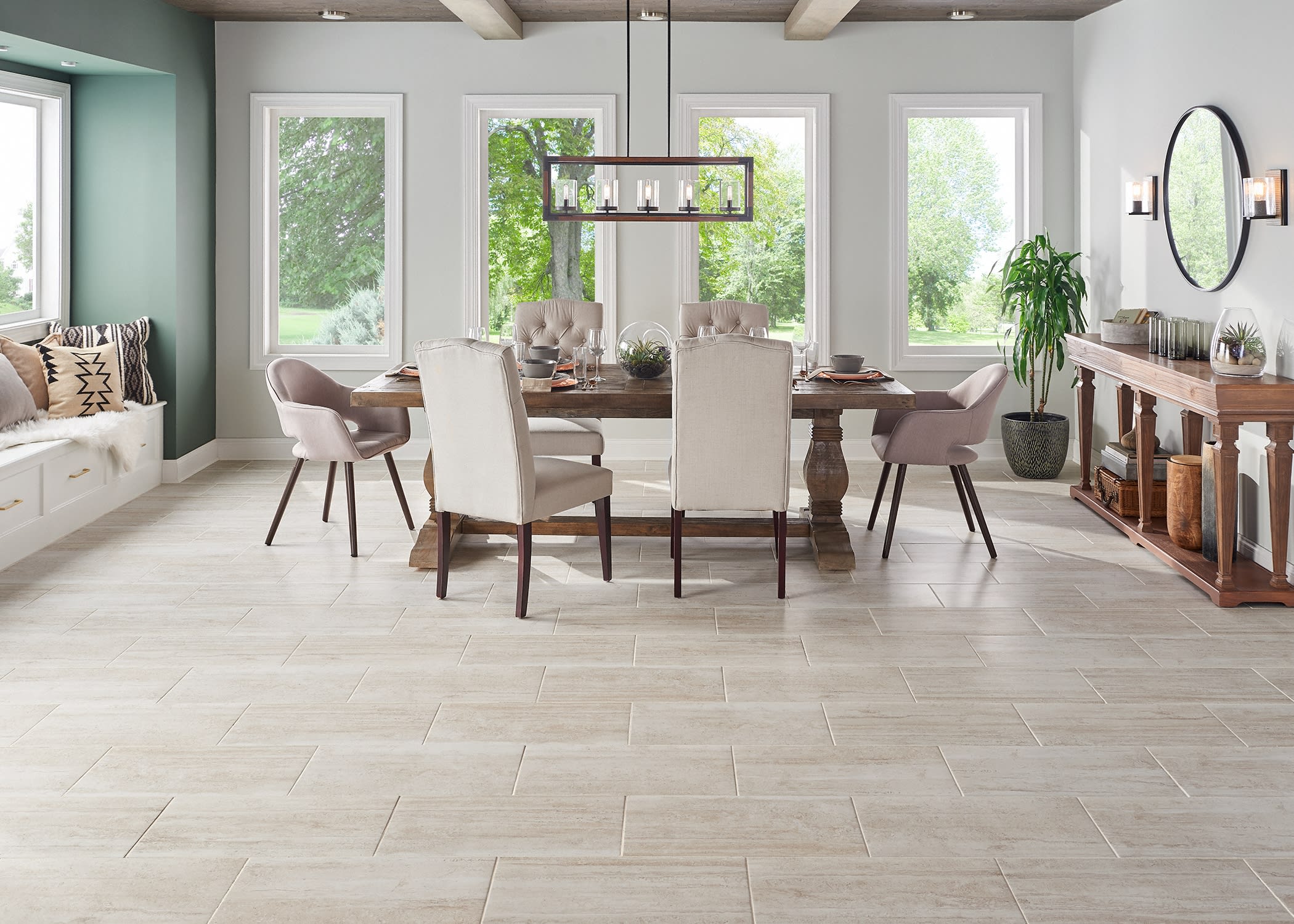 If you're itching to remodel, what floor would you start with? Tell us—and tag us—on Facebook or Instagram at @LLFlooring and use #LLStyle.