LAY IT FORWARD SPOTLIGHT: MAY + JUNE 2016
Published on July 10, 2016
The Better Housing Coalition, located in Richmond, VA, aims to change lives and transform communities through high-quality, affordable housing. In May, a donation was made in support of the organization's annual signature event, Groundbreakers. The event honored leaders in the community who have a profound, positive impact on people and the community. Excellence in neighborhood revitalization and historic preservation in the area was also recognized.
A vinyl wood plank donation was made to the Manchester Police Athletic League's (MPAL) renovated Michael Briggs Community Center in Manchester, NH. MPAL provides a safe space and a constructive alternative for local inner-city youth.
The organization brings together police officers and local kids through athletic, academic and recreational opportunities. 
See more of the story here.
Image
Each year LL Flooring supports Figawi and the event's charity ball in Massachusetts. The event found its roots in 1972 with a group of sailboat-racing friends and grew into a 3-day weekend event. The organizers developed a way to give back in 1987 – the Figawi Ball – where money is raised to support local charities.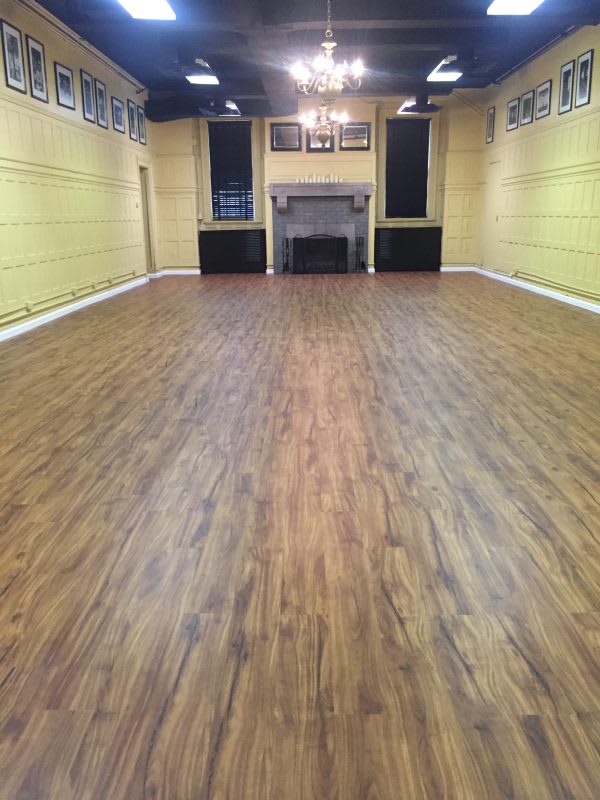 The Armory Foundation received Golden Teak Vinyl for the conference room of this nationally renowned track and field hub.
This New York City organization has dedicated more than 100 years to serving youth by promoting education and fitness through a range of athletic, education and community programs.
Monetary donations were also made to the YMCA of Greater West Point for a July 16 event, and the United Way of Greenbrier Valley to assist with flood relief in West Virginia.