The Ins and Outs of Shipping and Delivery for New Flooring
Published on April 27, 2022
We know that you're busy, and installing flooring is already a lot of work, so we want to make picking up or receiving your order as painless as possible.
When it comes to having your LL Flooring products shipped to you, we offer several options so you can choose one that best fits your needs. You may choose curbside pick-up, or take advantage of the unbelievable flat rate home delivery. Either way you can count on us to get your order to you safely and quickly. You're one step closer to seeing your new flooring in person with our convenient shipping and delivery options.
Curbside Pick-Up
You can simply pick up your order curbside when your order is ready and waiting for you at the nearest LL Flooring store. We like options, so have your order delivered to one of our 400+ locations. Whichever location works best for you, pick it up at your convenience without ever having to step inside the store. We'll notify you when your shipment arrives so that you can arrange to pick it up from the store whenever you're ready.
For curbside pick up, retrieve your order at the warehouse section of the LL Flooring store you've chosen; you can usually find the warehouse in the rear of the building. In-store and curbside pick-ups are both free. When you order pick up, expect to receive your products within 1-15 business days after ordering, depending on the current availability of the product you're buying. Sometimes driving to the store to pick up a product isn't suitable for you, so we also offer delivery to our customers.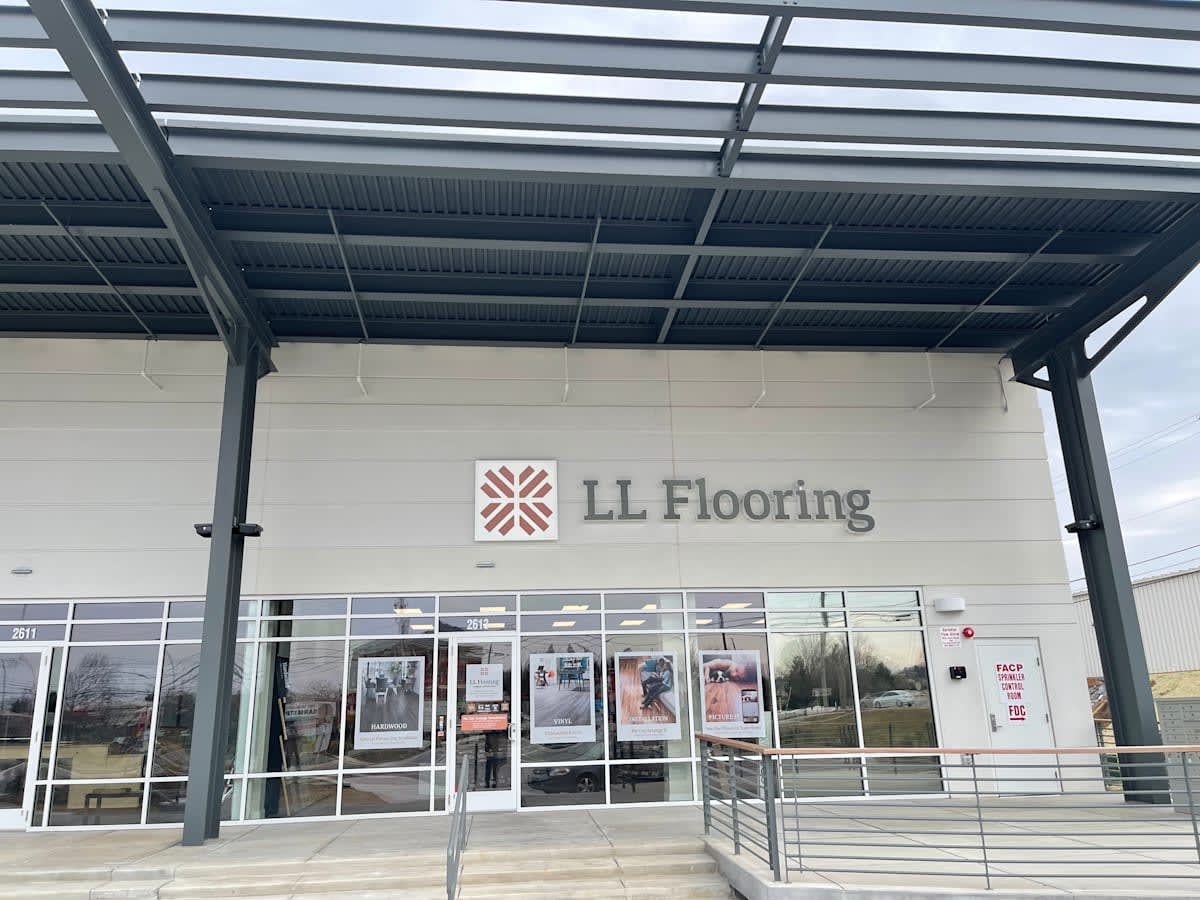 Have Items Shipped to Your Home
If picking your order up at your nearest store isn't going to work for you, or you'd simply enjoy the simple convenience of your items coming to you, opt for home delivery. Select the home delivery option at checkout and enter the address you would like your products delivered. We'll have your products sent to you as quickly as possible.
We want to keep things uncomplicated, so our home delivery service is available to bring your new floor to you. If you would prefer to make things a little easier, we take the convenience of home delivery a step further with our optional white glove service.
White Glove Service
To save you the trouble of dealing with large flooring orders all by yourself, we also offer a white glove service. We'll help you set everything up and even clean up after ourselves. Our professional delivery team will save you a few steps by bringing your flooring materials right into your home<strong></strong>and placing the pallets in the rooms you need them. They'll even unwrap the pallets and remove all debris and packaging so that your flooring can begin to get acclimated to your home's temperature and environment. We want to keep everyone safe and make sure you're comfortable with the home delivery process.
Maintain Distance With Touchless Home Delivery
Being healthy and safe is important to us all, and we want to put you at ease on every step of your flooring journey. Home shipping allows for a touchless delivery service to get your items in the safest way possible with limited contact. If you choose touchless delivery, please be aware that you'll need a driveway that can accommodate a box truck and a secure space where we can offload your purchase. This is the only way to ensure a no-contact delivery. You don't need to be home to accept the shipment—just make sure that your delivery area is secure. This method is also beneficial if you can't leave work to meet our delivery personnel.
At LL Flooring, we want you to receive your products in the way that works best for you. That's why we offer an array of shipping and delivery options. No matter which method you prefer, in-store, curbside pick up, home delivery, or white glove service, we want to be sure that you receive your product in a timely and convenient manner. Contact LL Flooring at 1-800-227-4036 to learn more about any of these options or to get help deciding which method is best for your situation.