Design Tips from the Style Report: 'New Neutrals'
Published on March 25, 2022
Shades of pink are everywhere in design trends, from textiles to wall color. But if that idea instantly delivers nauseating visions of bubblegum and cotton candy, think again—soft, subtle tones of rose, mauve, pale pink, and terra cotta are driving the rise of sophisticated, modern romanticism in the home. Here, we explore the ins and outs of this "new neutral", as well as some ways you can work it into your design scheme without channeling the Barbie Dreamhouse.
All Grown Up
Looking back at the recent history of this color family, the growing movement of neutral pink in home design is the natural progression of "millennial pink", which had young adults in an Instagrammable chokehold through much of the 2010s, with shades of Pepto Bismol covering everything from trendy coffee shop exteriors to fashion editorials.
Thinking of pinks in a more neutral, quiet sense can open up a world of possibilities with home decor, with mature character that can play with any decor aesthetic and will last for years to come.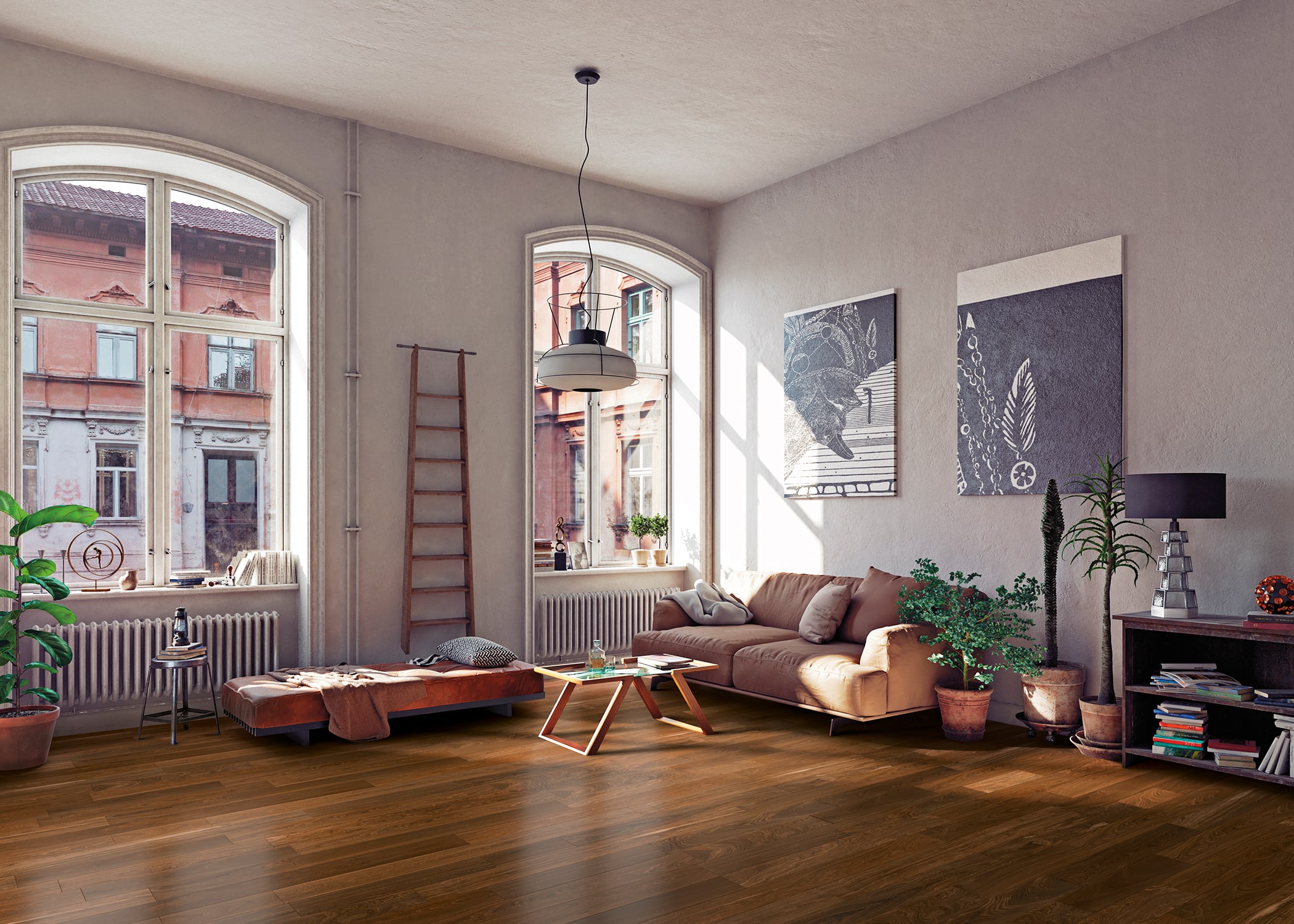 How to Work It In
Natural shades of pink can tie in beautifully with browns and soft greens to bring a sense of peace and calm. Consider an accent wall, piece of furniture, or a rug with earthy pink accents to bring the shades into your space. While the tones may lean feminine, you can go as bold or as neutral as you please to make a space feel soft, comfortable, and inviting. Alongside other more traditional neutrals, soft pink additions give the opportunity to introduce some fresh, unique color, while keeping your options open for further decoration. 
Mix It Up
On their own, natural colors can already make a room feel brighter, larger, and cozier. As part of a whole, their understated character creates a "blank canvas" upon which other interior design elements can come together to create a complete aesthetic portrait. Mixing soft pinks with deep shades of forest green is a natural combination that brings organic appeal while imparting color and energy into the room.
Neutral colors also present an opportunity to go wild with visually distinct shapes and textures, which are bound to pop over the tranquil backdrop. Suitable complementary colors can range from muted shades and tones to deliberately distinctive accents like green, blue, or black.
Have you added a New Neutral, or removed the old bold? Tell us—and tag us— by following on Facebook or Instagram at @LLFlooringOfficial and use #LLStyle.
See New Neutrals, Traditional Homestead, and more decor styles in full color with your own style catalog from LL Flooring. Use this order form to request your free copy today!