LL Style Pro Spotlight: Kay Volmar of Once Upon a 1912
From an abandoned structure to a cozy, modern Southern cottage, Kay has put her savvy design skills to the test while getting creative to stay on a budget.
Published on July 22, 2022
Designer Kay Volmar resided solely in New York City until 2013, when she and her husband bought a home in Florida after a fateful trip to Disney World brought them to the quaint community of Mount Dora.
Since then, Kay has been carefully renovating the home, which was in need of some major TLC when it was purchased, sight-unseen. From an abandoned structure to a cozy, modern Southern cottage, Kay has put her savvy design skills to the test while getting creative to stay on a budget.
With that project well underway, Kay turned to her mother's home, which was in need of a major design refresh. With help from LL Flooring, Kay installed over 1,400 square feet of Amherst Oak Hardwood in the home's hallways, kitchen, breakfast area, dining room, living room, foyer, stairs, and laundry room, as well as the Costa Bella Marble in two bathrooms.
We caught up with Kay to hear more about the inspiration for this project and what drew her and her mom to those floors.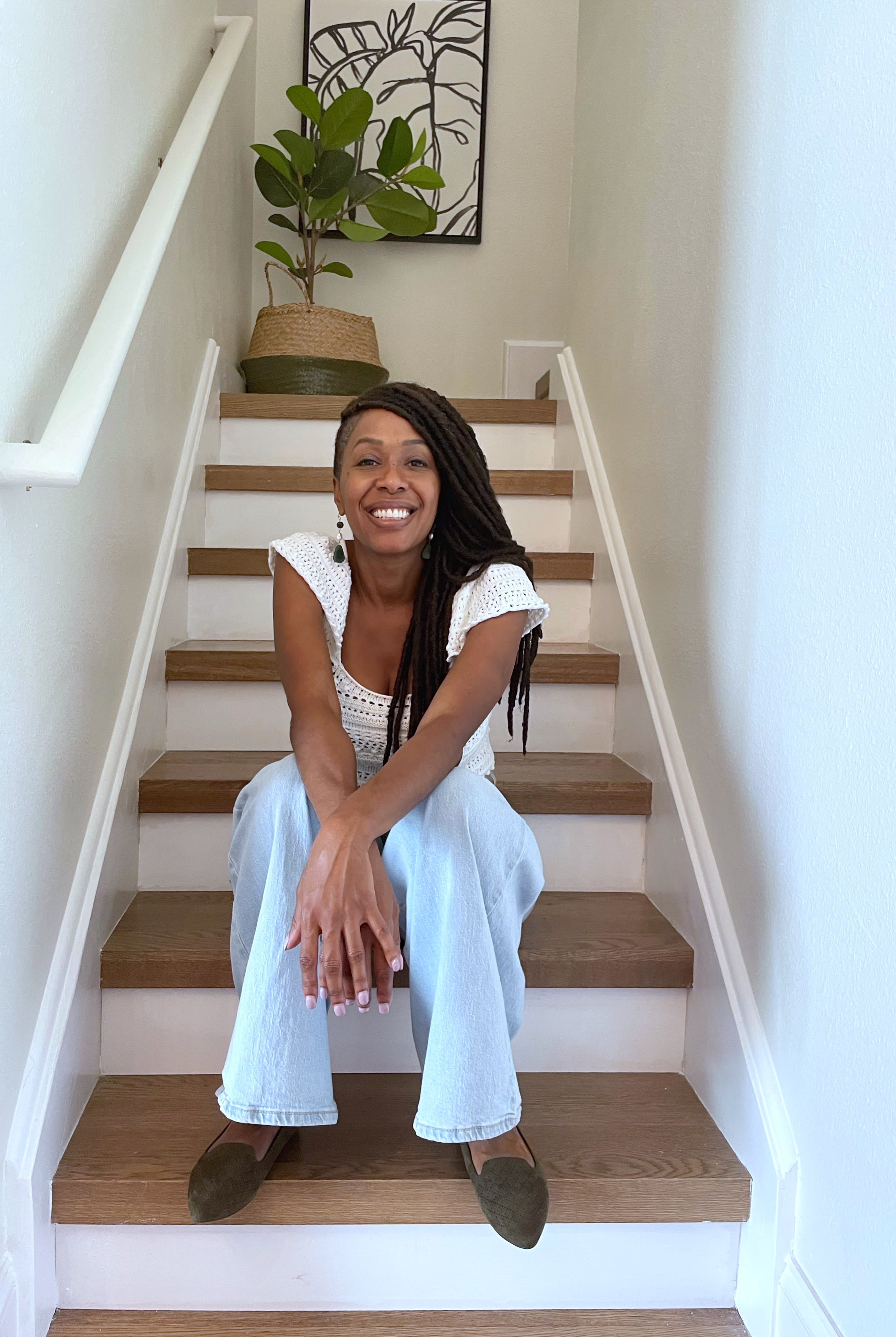 LL: Could you give some background on your recent flooring projects with LL Flooring?
Kay: My recent flooring project involved transforming my mom's existing flooring into one cohesive look. The carpet, vinyl and ceramic tile she had before has been replaced with sleek, modern Amherst Oak Hardwood and Costa Bella marble-inspired porcelain.
What made you want to donate flooring to your mom for Mother's Day?
My mom has always worked tirelessly to help others. She has raised six children, and is a doting grandmother to her grandkids. On top of that, she currently cares around the clock for my stepfather who is bed bound. With everything she's done for our family, I wanted to take care of her for a change.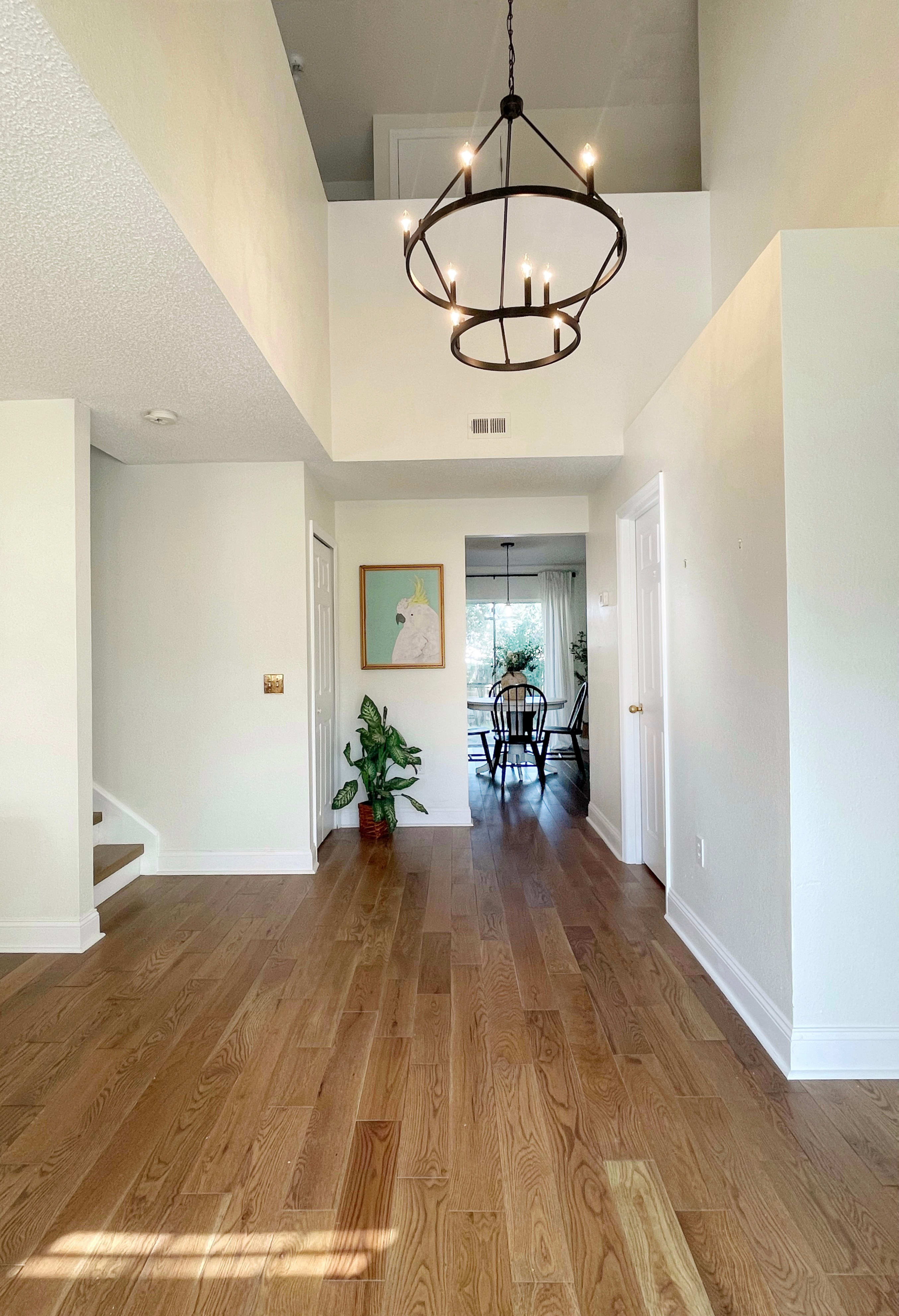 What drew you to the Amherst Oak Hardwood and Costa Bella Marble?
I loved the rustic and warm qualities of the Amherst Oak Hardwood flooring. My mom's style
leans more classic, so I thought the 5-inch width would be perfect—a nice, modern update that still feels traditional. For her bathrooms, we went with the Costa Bella Marble because it just has an organic feel with beautiful movement.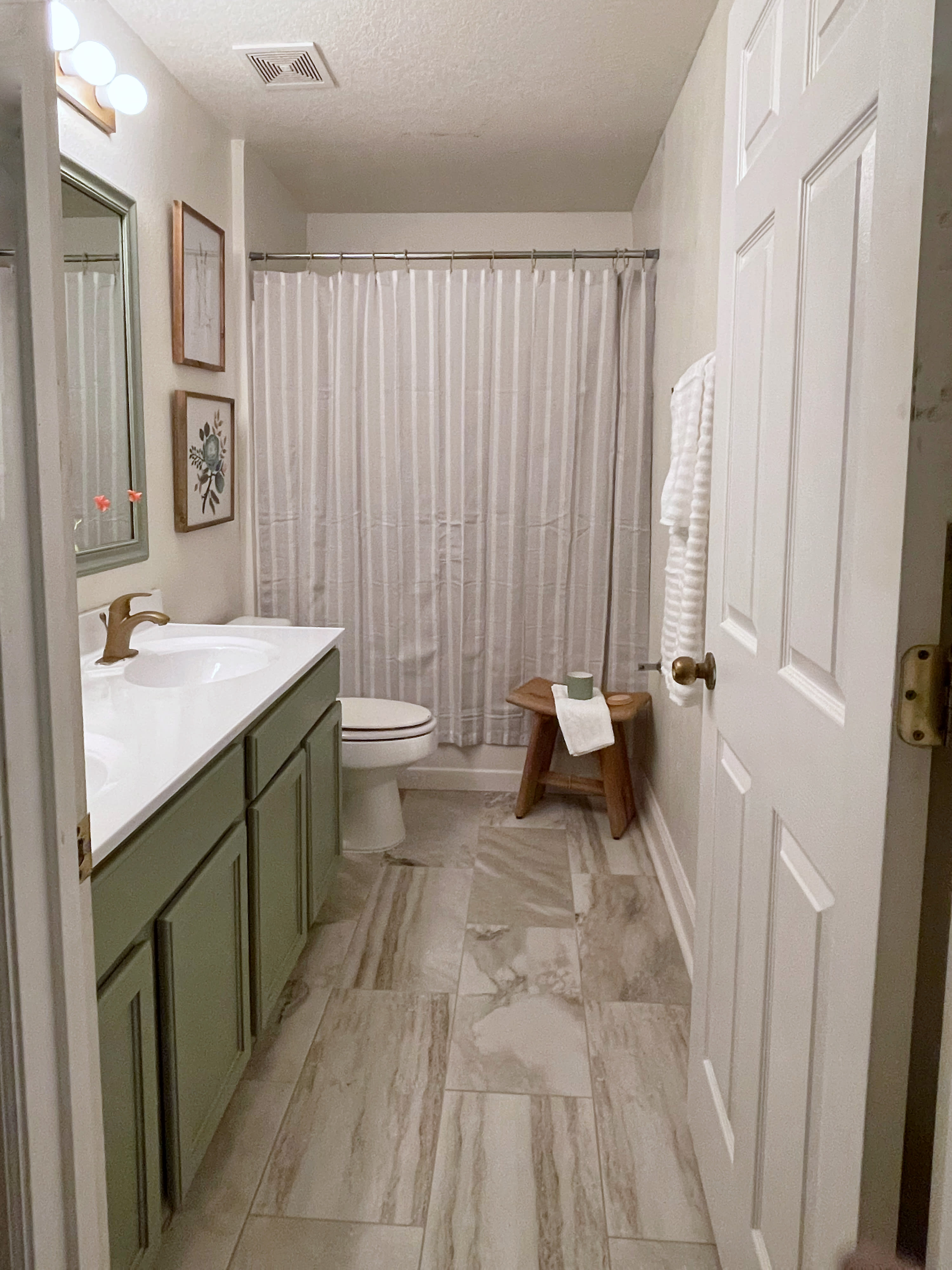 How would you describe your design style?
I would describe my style as both vintage and modern cottage, with a wink of coastal.
What's been your favorite (or your mom's favorite) aspect so far of both products?
Oh goodness…too many to name. The staircase transformation from carpet to wood was tremendous, and the custom stair treads and risers feel so clean, modern and warm. She also loves the porcelain tile—with that new flooring, the bathroom now has a spa-like feel. We are truly obsessed with it all!
What's been your experience with the products since installation?
It's been surreal. We are highly impressed with the quality and variation in tone of the flooring.
Due to the beautiful products, my mom feels like she has a new home.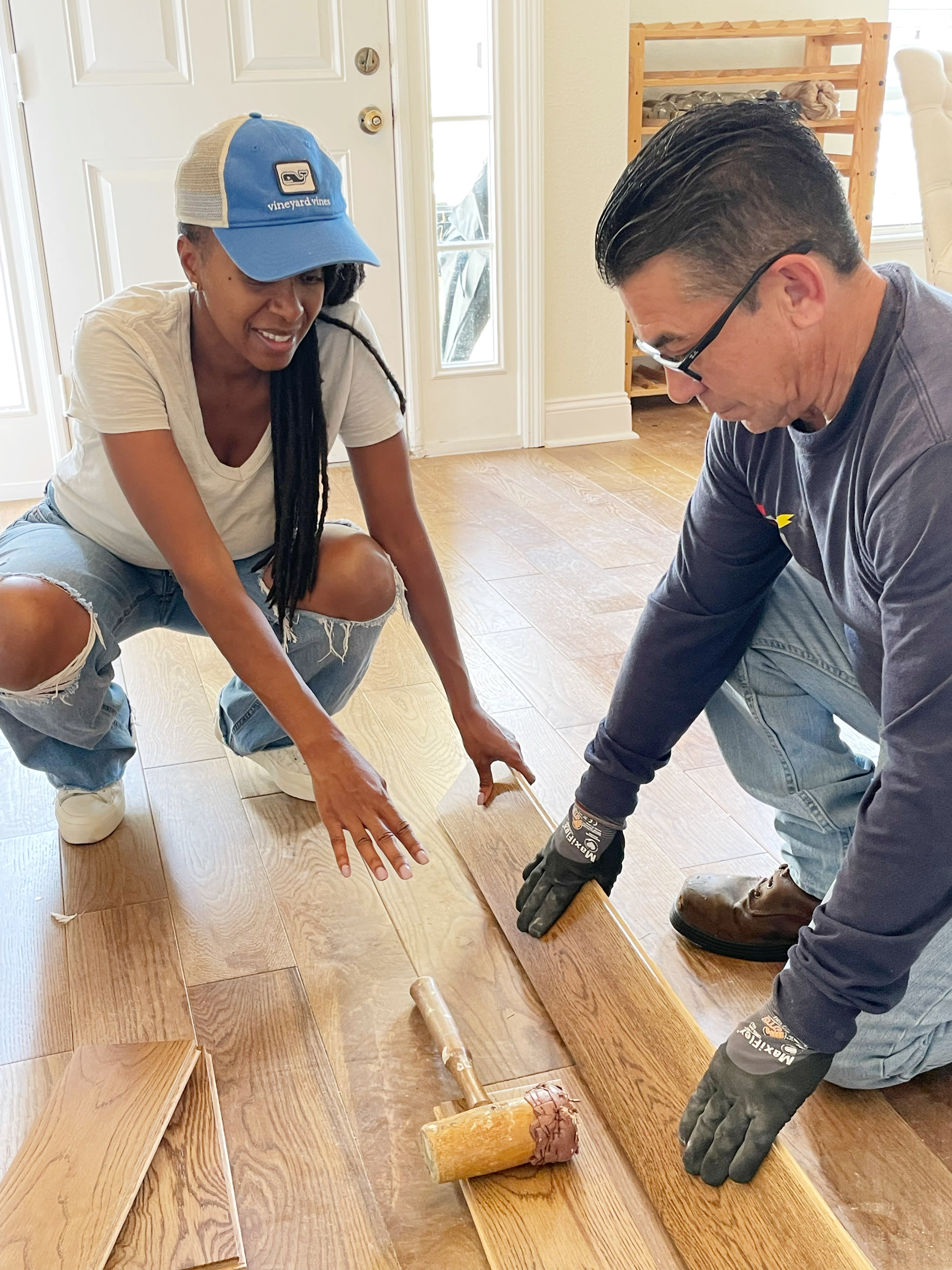 Follow Kay for ideas and inspiration on Instagram @onceupona1912
Post your photo on Facebook or Instagram and tag @LLFlooringOfficial for a chance to be featured on our page!
Would you like to try out the products mentioned in this article? Add 4 Free Samples to your cart and have them shipped right to you, no credit card needed.
If you have questions, contact Customer Care or your closest LL Flooring Store to speak with an expert.