Janka Hardness Test - What is a Wood Janka Rating?
Published on December 07, 2020
What is the Janka Hardness Scale?
The most commonly used test to assess the hardness of wood is the Janka hardness test, which measures the resistance of a sample of wood to denting and wear. Technically speaking, it measures the force required to embed a steel ball into a sample of wood, and the resulting rating places that wood species on a scale.
The diagram below illustrates roughly how the test is performed. Image Source: Wikipedia
The Janka rating helps someone understand whether a wood species is suitable for wood flooring. A higher number on the scale indicates a harder wood. The Janka rating tor a particular species of wood may vary based on the source of the wood, and a number of related factors.
In an effort to present our customers with accurate information, the Janka ratings for our floors are a compilation of results from our flooring suppliers Accordingly, our figures may differ from Janka ratings listed by other wood flooring suppliers. Janka ratings are not absolute and are best used to understand which woods are harder than others.
Ex. Common Red Oak with an average Janka rating of 1290 is the industry benchmark for comparing the relative hardness of different wood species. The chart below will give you an idea of where common species fall on the hardness scale.
Want to experience the feel of different solid hardwoods yourself? Add up to 4 Free Samples of flooring to your cart and have them shipped right to you for free, no credit card needed.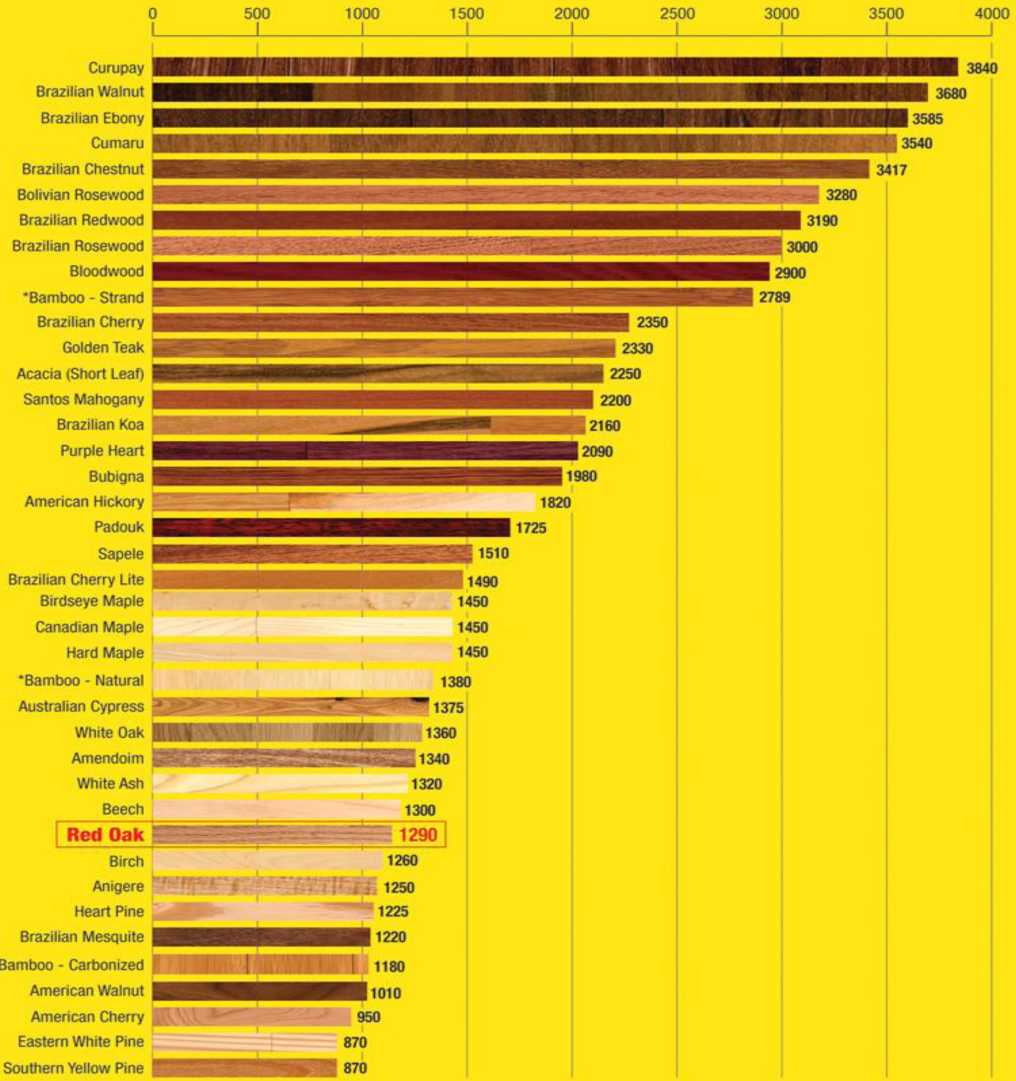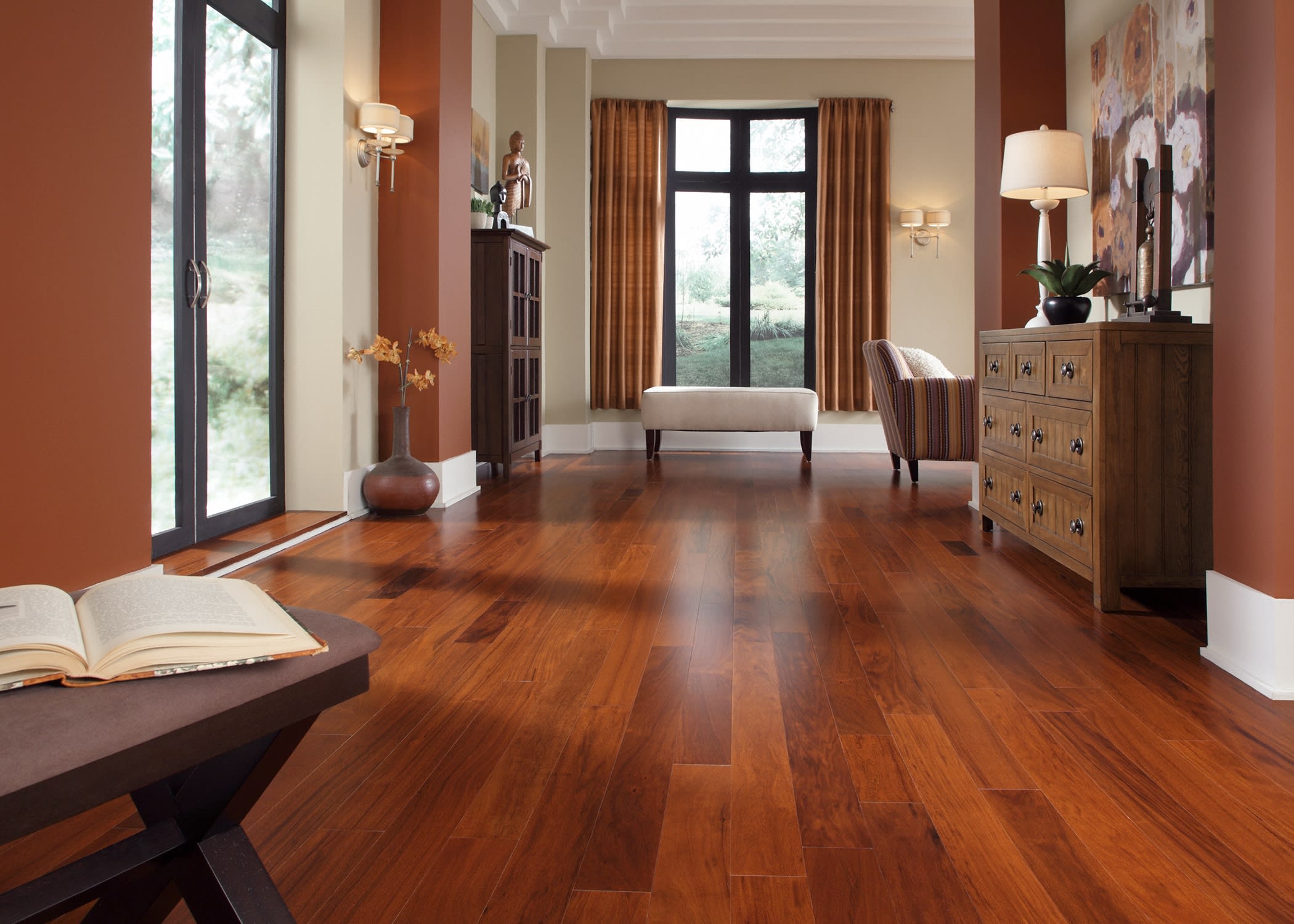 Shop all new flooring at https://www.llflooring.com/
Find the flooring store closest to you: https://www.llflooring.com/stores/
Or reach out to a flooring expert to describe your project: https://www.llflooring.com/support/customer-care/
We would be happy to help.